The Women of Jump Media
March 31, 2021
As Women's History Month draws to a close, the team at Jump Media would like to recognize some of the women we have the privilege of working with and who inspire us every day. Many of the women Jump Media represents brought their own businesses to life by identifying and filling a need in the equestrian industry. Others are the heads of companies and have been instrumental in bringing their organizations to the top of the industry. These women have all combined their passions for horses with their careers and we are proud to introduce them to our readers.

---
Photo by Geoffrey Tischman
Who: Georgina Bloomberg
What: International Show Jumping Athlete and New York Empire Team Owner
Where: New York, NY, and Wellington, FL
Why we admire her: Many know Georgina for her accomplished equestrian career as an international show jumping athlete. She has represented the U.S. on numerous Nations Cup teams, has ridden her homebred horses to notable accolades, and is also the owner and captain of Global Champions Tour team, New York Empire. We love Georgina's drive in the competition ring, but what we love even more are her philanthropic endeavors. In the animal welfare space, Georgina has been single-handedly responsible for facilitating the rescue of thousands of animals. She is also the founder of The Rider's Closet, an organization that helps make riding apparel accessible to scholastic riding programs, pony clubs, equestrian camp programs, equine charities, and individual riders in need. Need we say more? Driven by passion and the desire to do good in the world, this woman is fierce both in and out of the saddle.
Follow along: Find Georgina on Instagram and Facebook and check out New York Empire on Instagram and Facebook, too.
---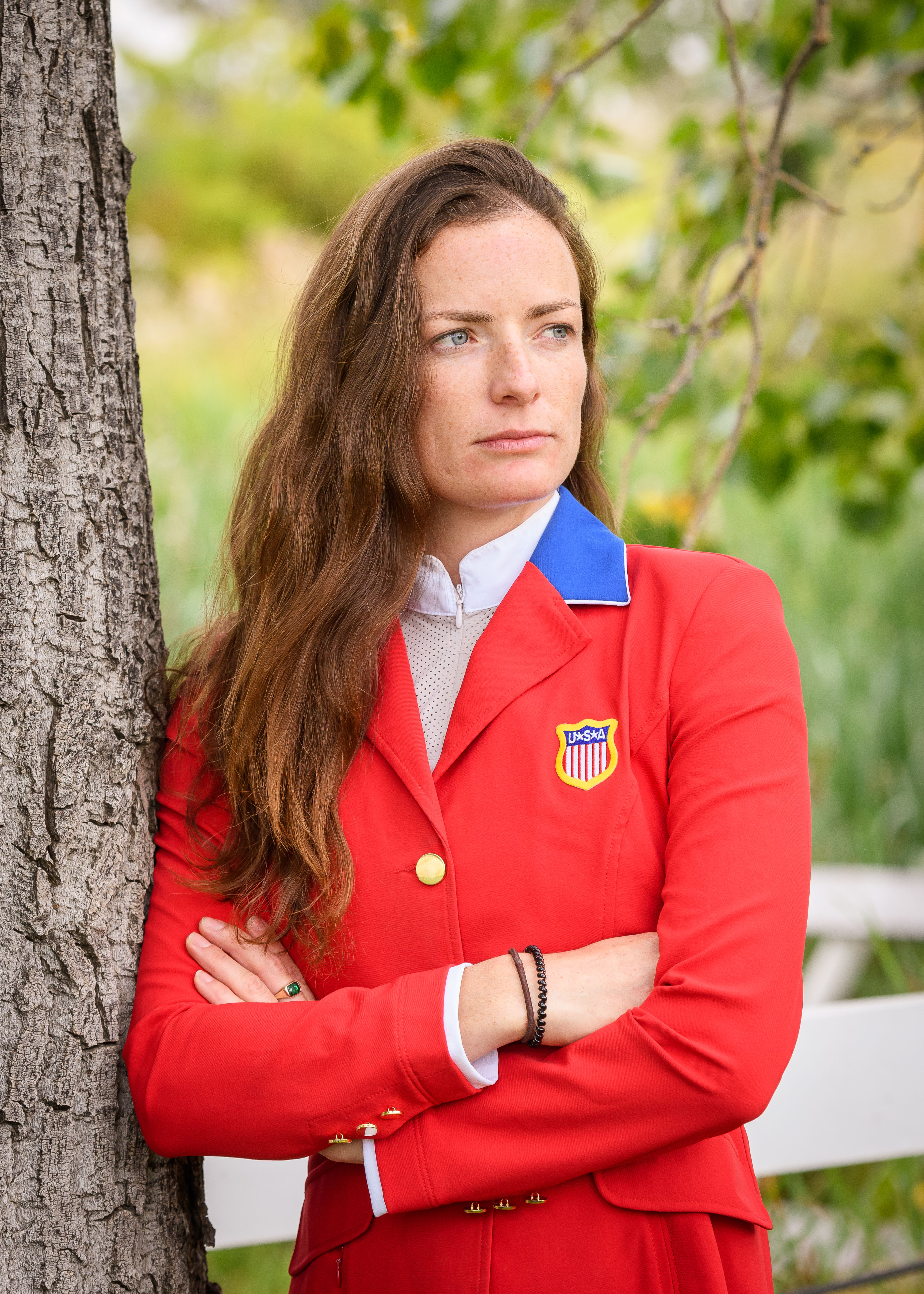 Photo by Jump Media
Who: Sloane Coles
What: Professional Show Jumper and Trainer for Spring Ledge, LLC
Where: The Plains, VA
Why we admire her: Sloane has built her multifaceted program Spring Ledge, LLC, in Virginia and has represented the United States in the Nations Cup at the CSIO5* Spruce Meadows "Masters" Tournament in Calgary, Canada. She has a strong connection with each of her horses and understands what each one of them needs to excel in the show ring. She had an impressive junior career in the equitation, hunter, and jumper rings and has learned from the very best in the sport, including John and Beezie Madden; Andre Dignelli; Stacia Madden; and François Mathy, Sr. In addition to developing horses for the top levels, Sloane and her family are dedicated to providing quality of life for retired horses through the Spring Ledge Horse Retirement Division. Sloane also trains junior and amateur clients to top ribbons in the jumper divisions at major competitions, using her expertise to influence the next generation of jumpers.
Follow along: Spring Ledge, LLC, can be found on Instagram and Facebook
---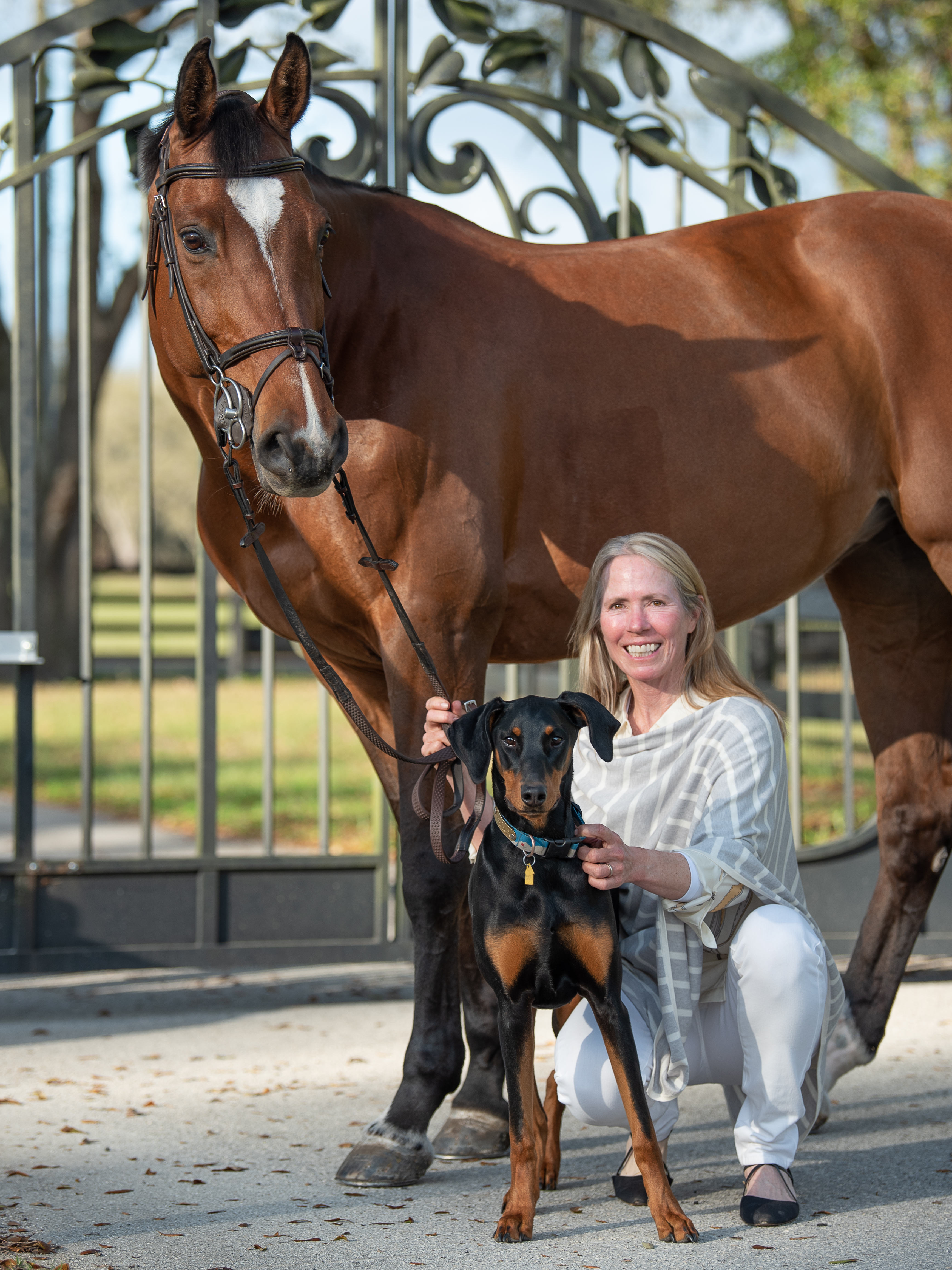 Photo by Sandy Gregory
Who: Laura Connaway
What: Founder and President, Connaway & Associates Equine Insurance Services
Where: Little Rock, AR
Why we admire her: Laura Connaway is not only Founder and President of Connaway & Associates Equine Insurance Services, she is also an amateur grand prix show jumper and runs a personal breeding operation. One of the most modest people you'll ever meet, Laura also embodies the result of grit and determination—it's what enables her to operate her business, be successful as the breeder and rider of her grand prix horses, and find time to support like-minded individuals and organizations such as American horse breeders and animal rescues. Laura manages a balancing act that many would admire. Whether she is jumping a clear round in a grand prix, meeting with customers face-to-face at a horse show, or running the Boston Marathon, you can be certain that Laura brings her A-game to all of it—with a smile!
Follow along: Find Connaway & Associates on Instagram and Facebook.
---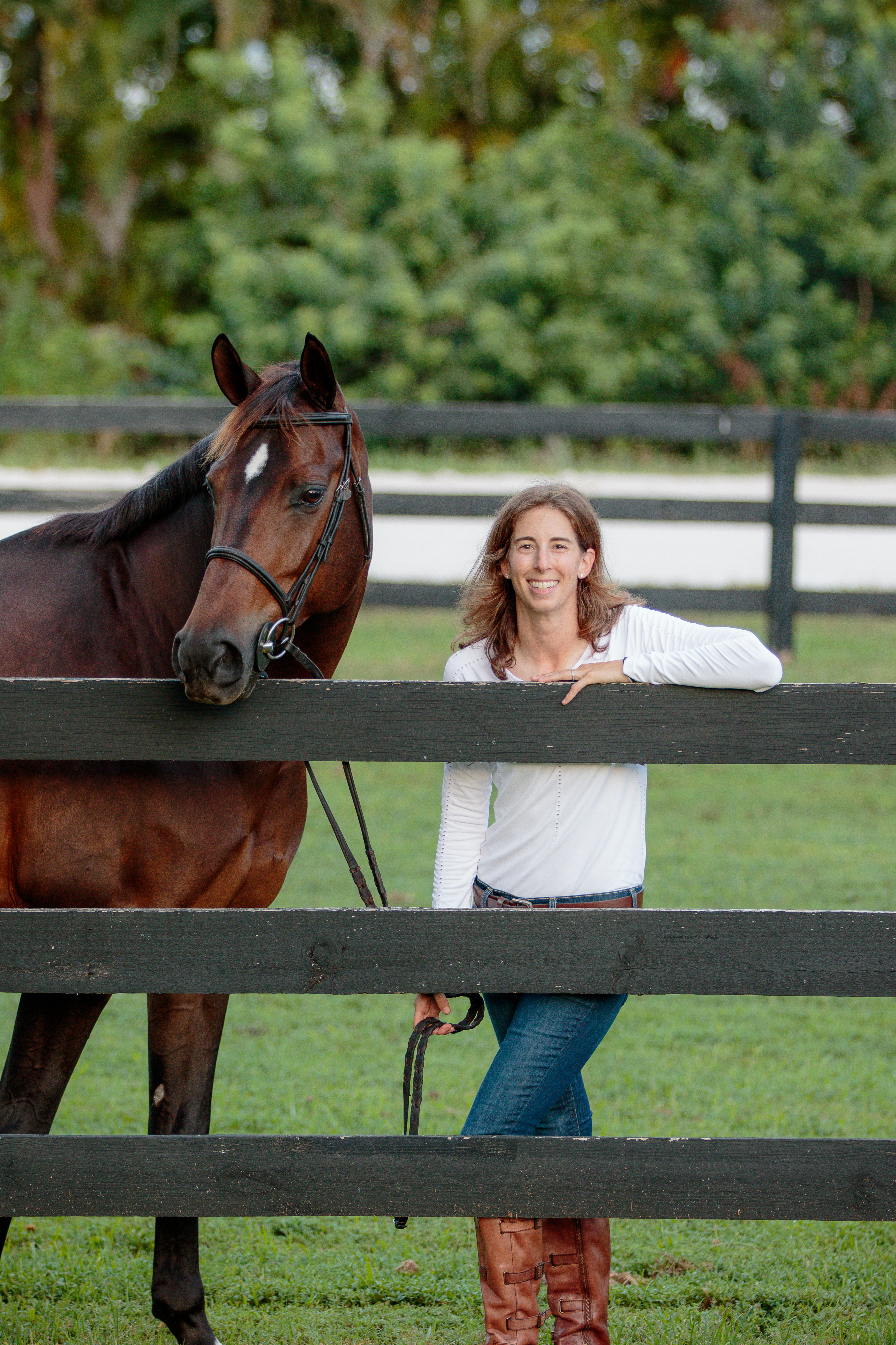 Photo by Aaron Glanzberg
Who: Elizabeth Ehrlich
What: Founder, Equine Elixirs
Where: Wellington, FL
Why we admire her: New York City-based litigator turned equine supplement guru, Elizabeth "Liz" Ehrlich is the brains behind the all-natural equine supplement brand Equine Elixirs. Liz didn't set out to create a supplement company, she set out to create an effective forage-based gastric support supplement to help her horse, Bella, combat ulcers. Now, six years since the company launched its first product, Ulceraser, Equine Elixirs offers six all-natural supplements plus a healthy treat, and Bella isn't the only one happy with the products. Through creative marketing and plain and simple hard work, Liz has developed the brand into a coveted go-to for many top professionals including Olympians Mario Deslauriers, Margie Engle, and McLain Ward, to name a few.
Follow along: Check out Equine Elixirs on Instagram and Facebook.
---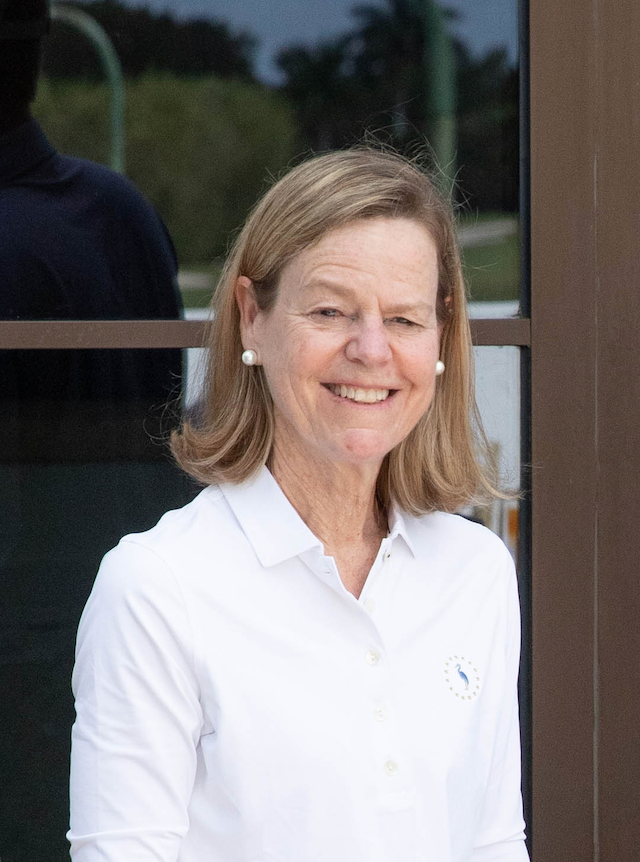 Photo by Jump Media
Who: Bonnie Jenkins
What: Executive Director, United States Equestrian Team (USET) Foundation
Where: Gladstone, NJ
Why we admire her: Bonnie's life has been horse-filled, from her early years riding her small pony, Farnley's Blueberry Waffles, to Junior Hunter stardom with the inimitable Gozzi at some of the country's most prominent horse shows including the National Horse Show at New York City's Madison Square Garden. After college, Bonnie found her way back to horses but her calling wasn't riding, it was in governance. She first worked for the American Horse Shows Association (AHSA) in New York City where she climbed the ranks after beginning as a prize list analyst and ultimately served as the assistant executive director. Later, she worked for the American Hunter Jumper Council (the precursor to the USHJA), and eventually the USET Foundation. Bonnie's experiences as a top junior competitor combined with her work in governance under the mentorship of some of the most influential names in the sport, including Jane Forbes Clark, helped shape her outlook on the sport and its future. Now, at the USET Foundation, Bonnie is dedicated to helping provide the support for the competition, training, coaching, and travel of America's top equestrian athletes, as well as funding the pathway for developing athletes and making the sport accessible for talented and committed athletes that may not otherwise have the means or backing necessary to pursue a career as a High-Performance equestrian athlete.
Follow along: The USET Foundation is on Instagram, Facebook, and Twitter.
---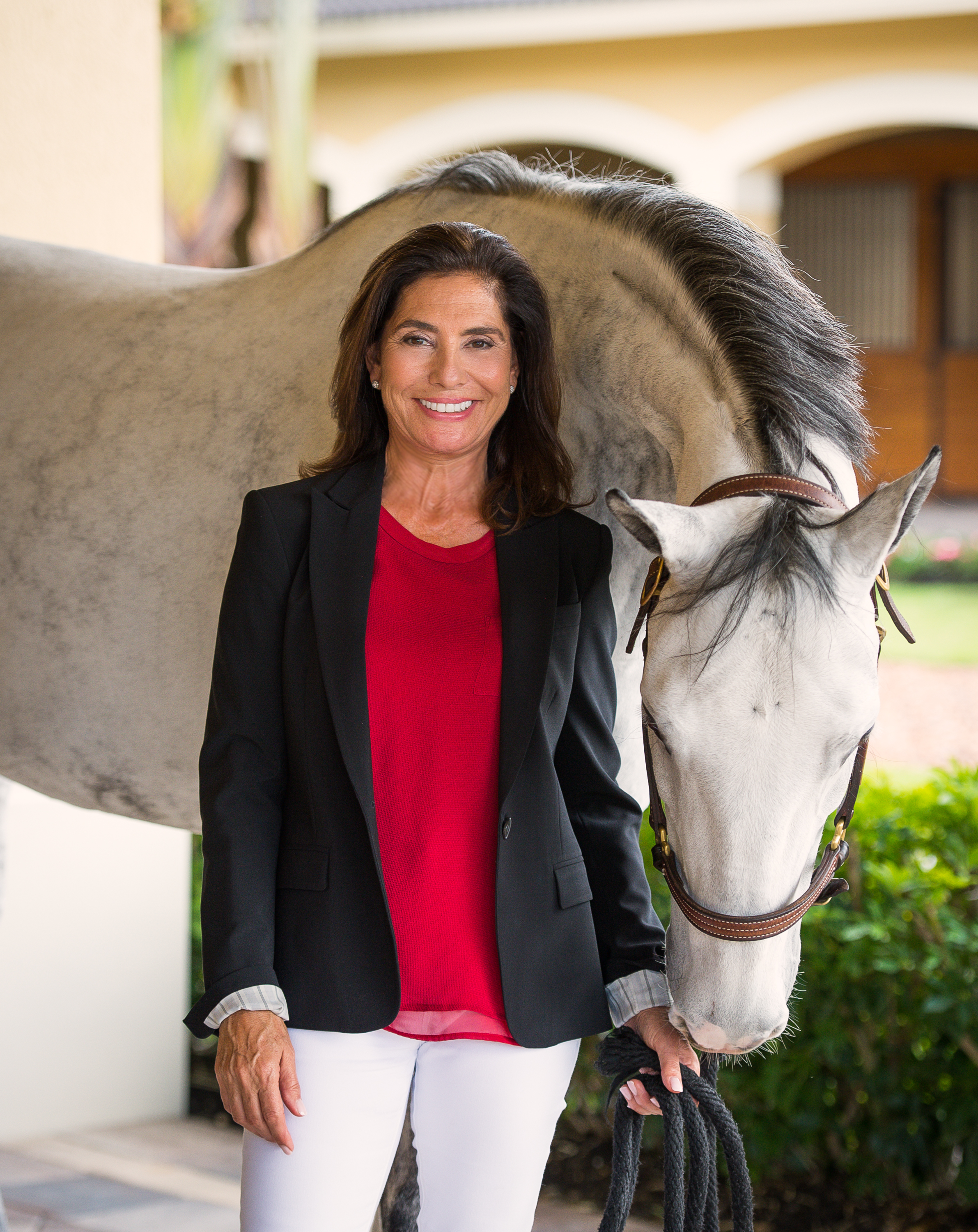 Photo by Erin Gilmore
Who: Martha Jolicoeur
What: Martha's Properties, #1 Wellington Real Estate Agent for Douglas Elliman
Where: Palm Beach County, FL
Why we admire her: As a competitive show jumping rider, Martha made a name for herself early on in the equestrian industry and she has since combined her passion for horses with her love of real estate, becoming one of Wellington's top realtors catering specifically to equestrian clientele. She grew up training at the top levels with legends such as George Morris, Ian Millar, and Norman Dello Joio, and traveled extensively competing both nationally and internationally. She transferred her devotion to the sport to her current career in real estate, striving to help clients find the perfect place to call home and working endlessly to provide the very best to the residents of Wellington. She also recognizes top women in show jumping by sponsoring the Leading Lady Rider Award at shows such as the Winter Equestrian Festival in Wellington, FL, and Toronto's iconic Royal Agricultural Winter Fair.
Follow along: Martha's Properties is on Instagram and Facebook.
---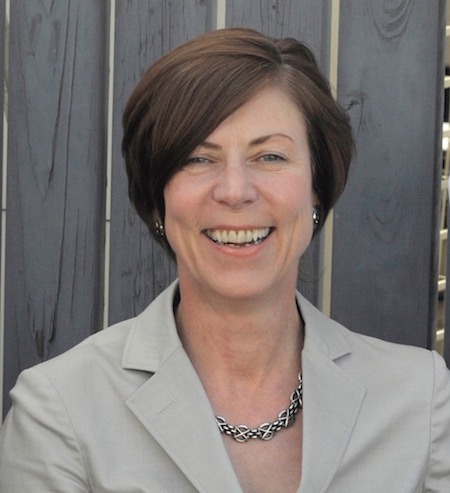 Photo courtesy of Heather Killen
Who: Heather Killen
What: CEO and Chairman, H&C TV, Ltd
Where: London, England
Why we admire her: Heather identified a need in the equestrian world and the way it is broadcast worldwide. She wasn't actually a horse lover from the start, but she worked in mainstream technology as an executive at Yahoo! and discovered how outdated equestrian tech outlets were. She was instrumental in the globalization of Yahoo! during her time there and has since brought her talents to H&C to do the same. Heather turned H&C into the international brand it has become today, with presence in the Netherlands, Sweden, Germany, Australia, and the United States, and she pushed it into a pay-TV model, which continues to evolve in the ever-changing world of streaming. After joining H&C, she took up another role in the industry as sport horse breeder, establishing a breeding farm in Normandy. Heather also runs her own London-based corporate advisory and investment firm, Hemisphere Capital.
Follow along: Find Horse & Country on Instagram, Facebook, Twitter, and YouTube.
---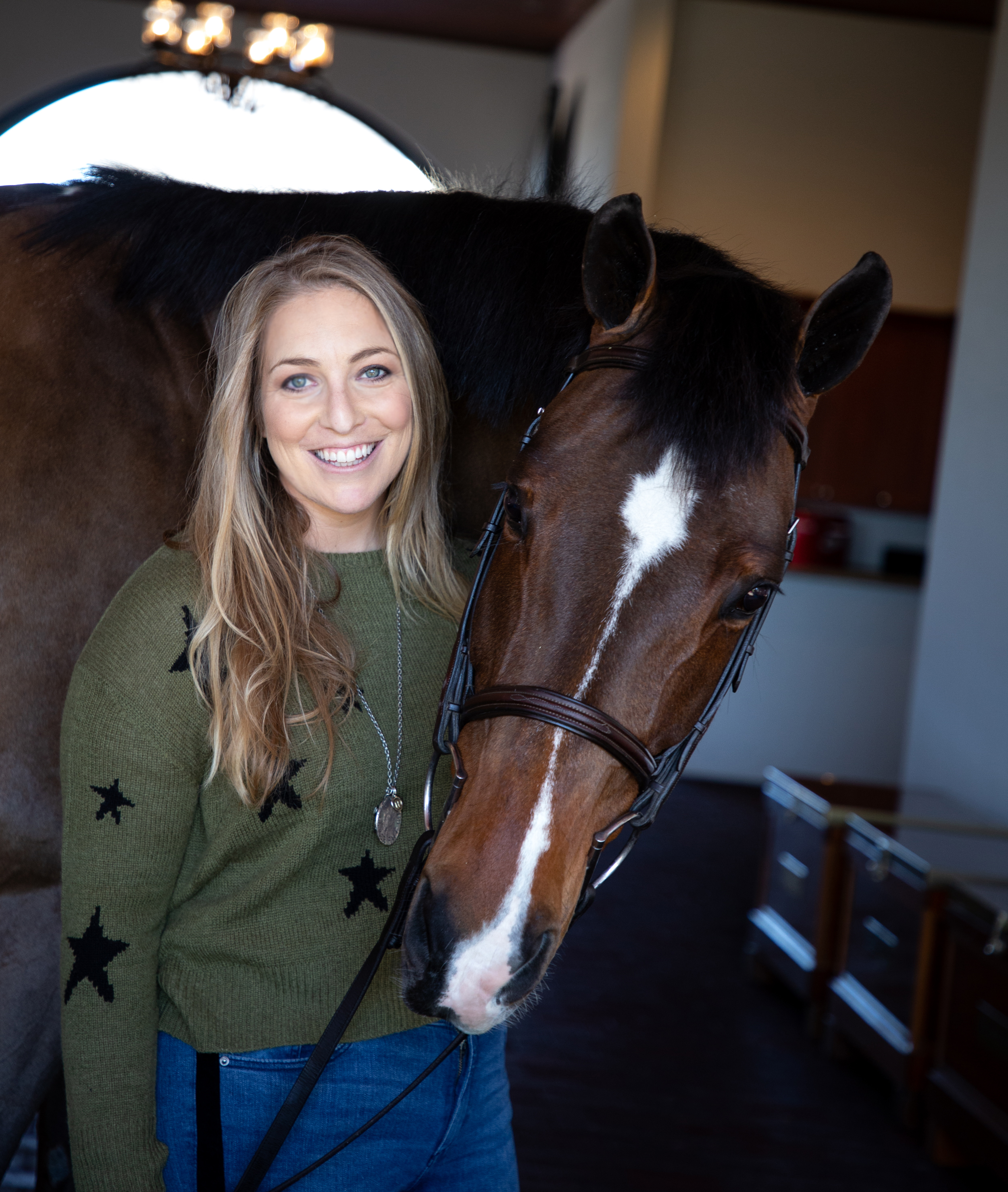 Photo by Jump Media
Who: Nicole Lakin
What: Founder and CEO, BarnManager
Where: New York, NY and Wellington, FL
Why we admire her: Nicole is a woman who saw a need in the horse industry and filled it with her entrepreneurial skills and experience in equine management. She built BarnManager from the ground up, creating a cloud-based platform for barn managers and owners to manage their horses, employees, clients, and businesses. She did so without prior tech experience, seeking help from experts in bringing her vision to life. She has devoted herself to lifelong education as she continues to evolve her product and analyze what the market needs. Though she has added to her BarnManager staff, she still remains extremely involved in day-to-day operations and provides free product demos herself, meeting all potential clients. Nicole also rides and competes in the jumpers on the horse show circuit and is devoted to her horses and family.
Follow Along: BarnManager can be found on Instagram, Twitter, and Facebook.
---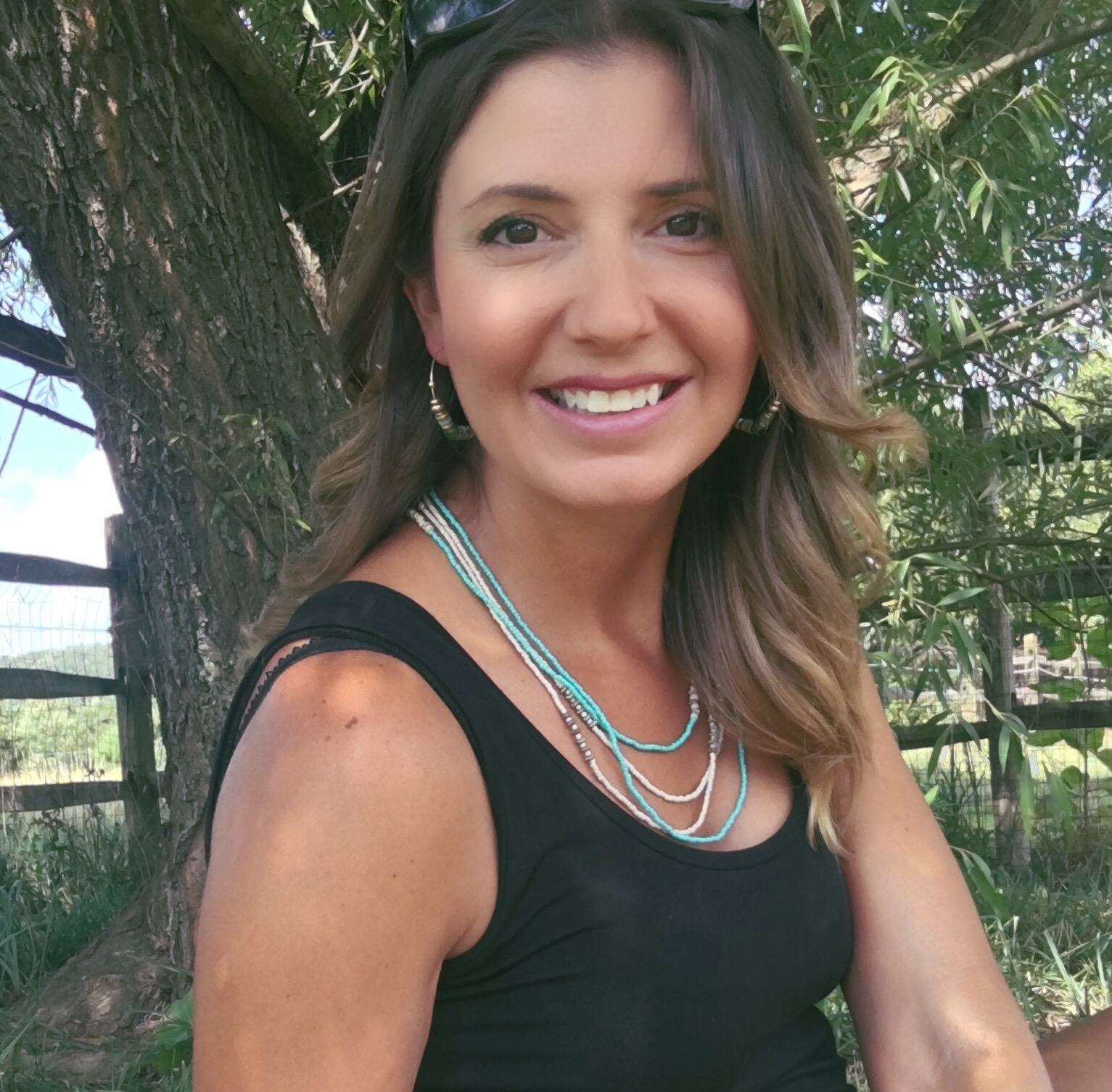 Photo courtesy of Erin Clemm Ochoa
Who: Erin Clemm Ochoa
What: CEO, Days End Farm Horse Rescue (DEFHR)
Where: Woodbine, MD
Why we admire her: Erin Clemm Ochoa is not your average CEO. At the helm of DEFHR, a 501(c)3 non-profit, she has helped the organization evolve into a national leader in equine rescue, rehabilitation, and adoption, and become a trailblazer in "humane education" — the concept that we can prevent equine abuse and neglect through community outreach and education programs that foster empathy, respect, and understanding for people, animals, and the environment. As a result, Erin has placed an emphasis on building out the organization's educational offerings. In addition to hosting ongoing programs to give law enforcement and animal control professionals the skills they need to successfully work on equine cases, DEFHR has also established a host of creative programs under Erin's leadership for the general public—hands on and virtual—that aim to advance equine and environmental welfare.