Five Unforgettable Moments from the Old Salem Farm Spring Horse Shows
June 7, 2017
The views are stunning, the competition is fierce, and the shows are a highlight on everyone's spring schedule. The Old Salem Farm Spring Horse Shows are a rider and spectator favorite, and while it was hard to choose five of our favorite moments from 2017, we did it anyway!
Here's five things from Old Salem Farm that we won't forget anytime soon:

1. When Beezie Madden won the $50,000 Old Salem Farm Grand Prix,
presented by The Kincade Group, riding Breitling LS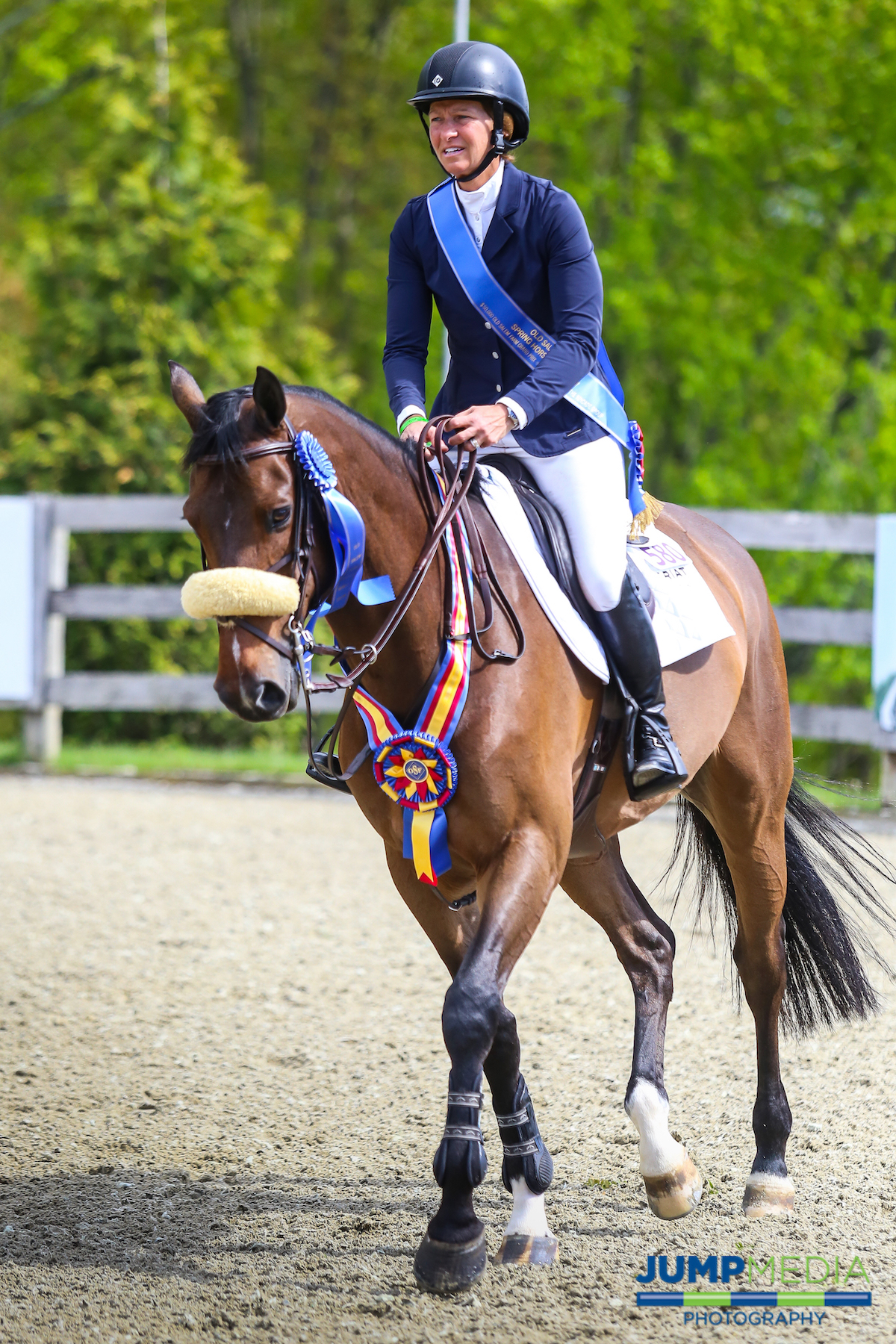 Wise words from the four-time U.S. Olympic medalist:
"Anytime you win it is special because this is quite a humbling sport; you can win one day and be on the ground the next. Last year, I concentrated a lot on the Olympics and didn't try to win many grand prix events, but this horse has picked up two wins already this year and it feels great." ~ Beezie Madden

2. When Lilly Ward stole hearts in the leadline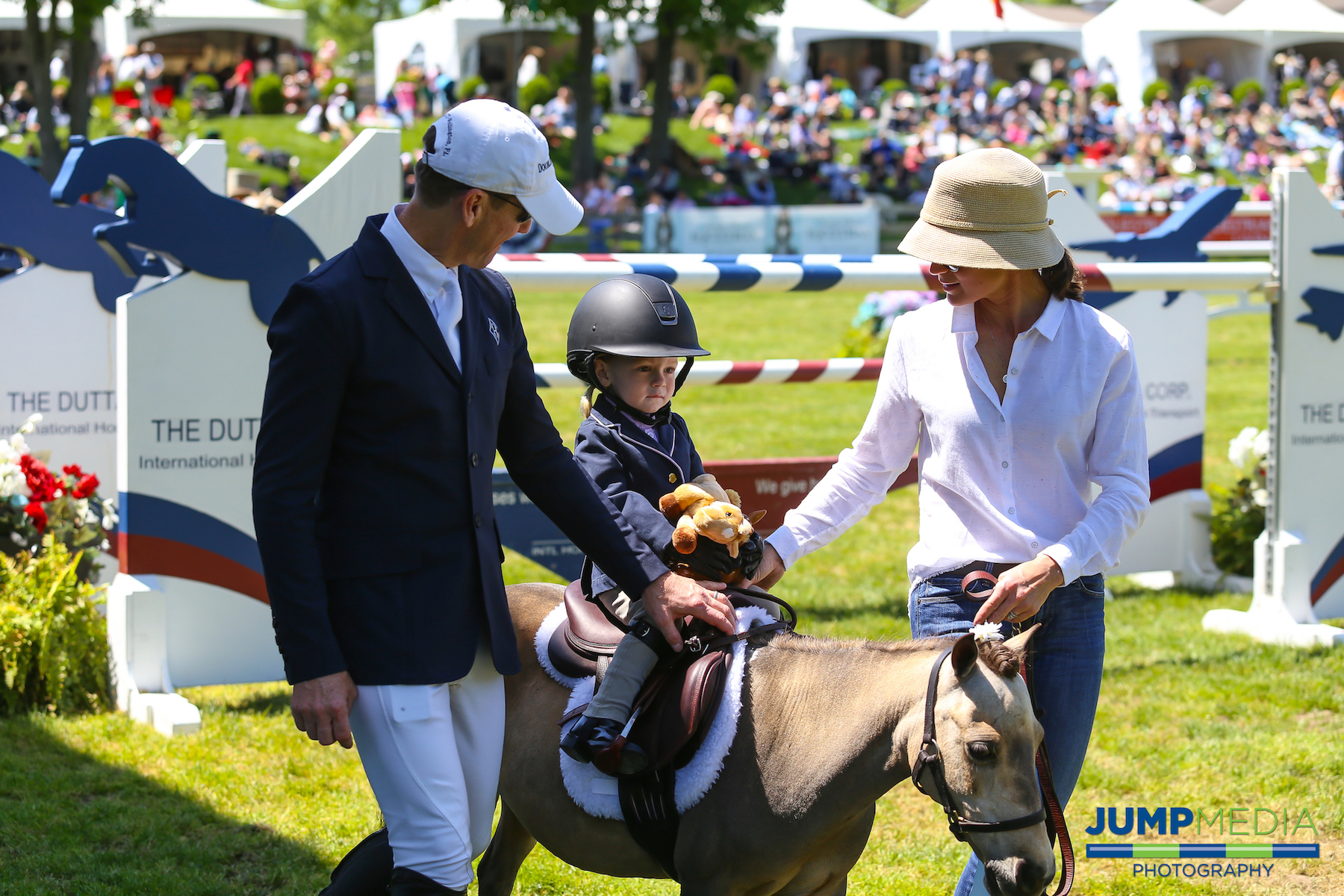 Lilly Ward has the ultimate riding role model in her father, double Olympic team gold medalist McLain Ward, and she isn't wasting any time getting in on the family business. She and her 21-year-old miniature horse, Daisy, led by her dad and mother, Lauren, also an amateur jumper rider, were the ones to watch in the leadline before the $130,000 Empire State Grand Prix CSI3*, presented by The Kincade Group. Keep your eye on this future show jumping star. We have a feeling Daisy won't be the last pony that Lilly rides in the show ring!

3. Two wins in two days for Andrew Ramsay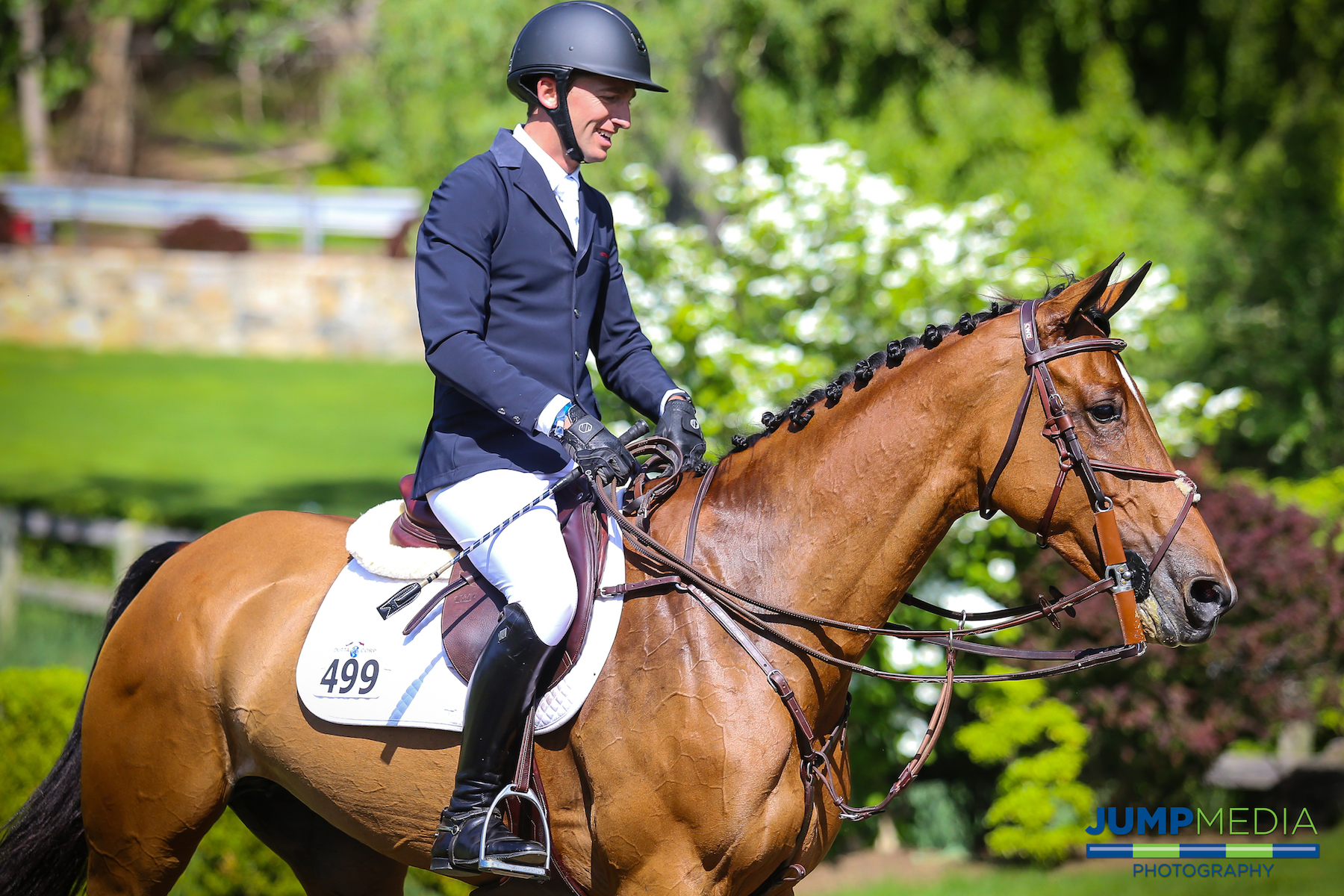 Andrew Ramsay had never competed at Old Salem Farm before, but the California native didn't mind making a splash in his debut at the Old Salem Farm Spring Horse Shows. He was second in the $50,000 Old Salem Farm Grand Prix, presented by The Kincade Group, during week one before coming back to win the $130,000 Empire State Grand Prix CSI3*, presented by The Kincade Group, one week later with Cocq a Doodle, a ten-year-old Dutch Warmblood mare (Tolan R x Niagara). One day earlier, Ramsay also won the $35,000 Old Salem Farm Jumper Classic CSI3*, presented by Wells Fargo, The Private Bank, riding Stranger 30. With a deep string and a new business partnership with 2004 Olympic team gold medalist Chris Kappler, we are picking Ramsay as one to watch!

4. Callie Seaman pocketing her first-ever USHJA International Hunter Derby victory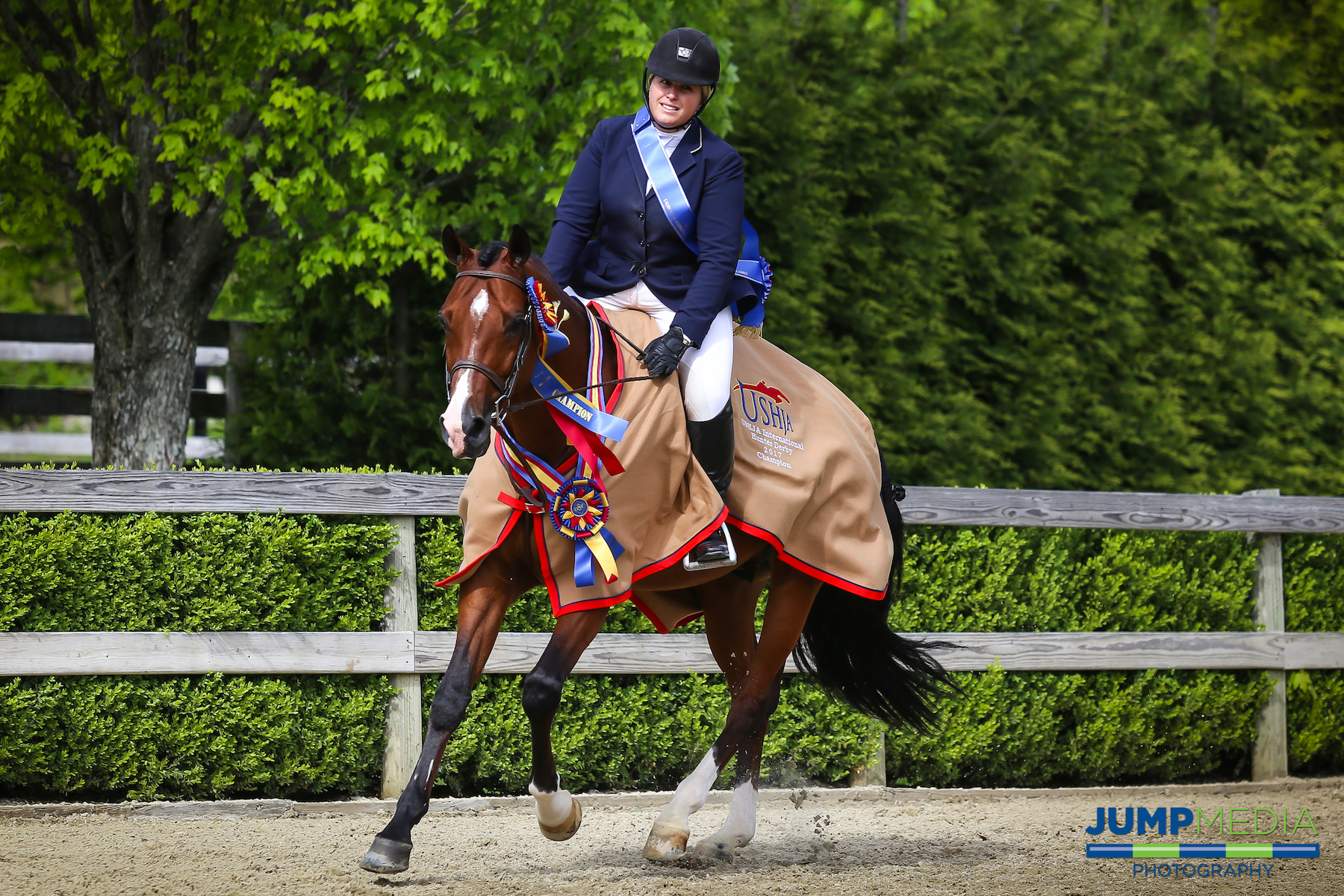 An amateur facing off against top professionals? No problem for Callie Seaman! She's been third, she's been fourth, but she had never won an international hunter derby before. That all changed when she and her own Skorekeeper led the victory gallop after the $10,000 USHJA International Hunter Derby, presented by the Gochman Family.

5. When Vanilla took time to smell the roses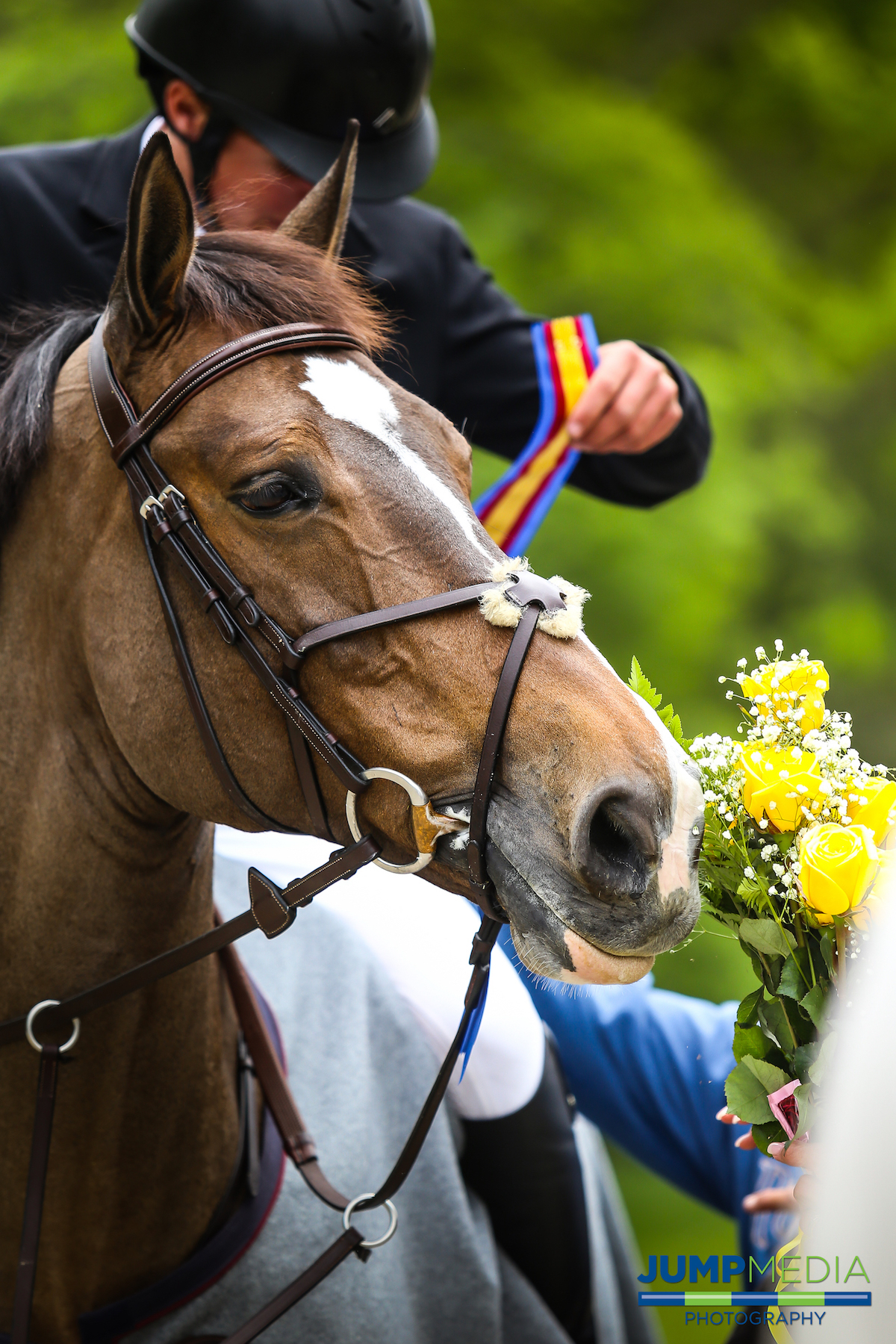 Vanilla – yes, the same Vanilla that Beezie Madden used to pilot - carried John Madden Sales young professional Shawn Casady to a win in the $15,000 Under 25 Grand Prix, presented by Douglas Elliman Real Estate. Before the award ceremony, the 15-year-old Danish Warmblood mare (Nabab de Reve x Clinton) took full advantage of her prizes and enjoyed a bouquet of roses ringside!