A Day In The Life with Palm Beach Equine Clinic's Dr. Natalia Novoa
December 7, 2017
With more than 40 veterinarians on staff, the world-renowned Palm Beach Equine Clinic is constantly abuzz with state-of-the-art procedures, ground-breaking technology, and equine success stories. For the PBEC veterinarians, the days are busy, but filled with meaningful work. Dr. Natalia Novoa, born in Nashville, TN, and raised in Colombia, feels privileged to be part of the team at PBEC. Revered for her work with chiropractic and acupuncture, Dr. Novoa is experienced in alternative therapies, sport horse lameness, laser treatments and much more. No matter what the work involves, Dr. Novoa is always on the move.
Join us for a day in the life of a PBEC veterinarian with Dr. Natalia Novoa!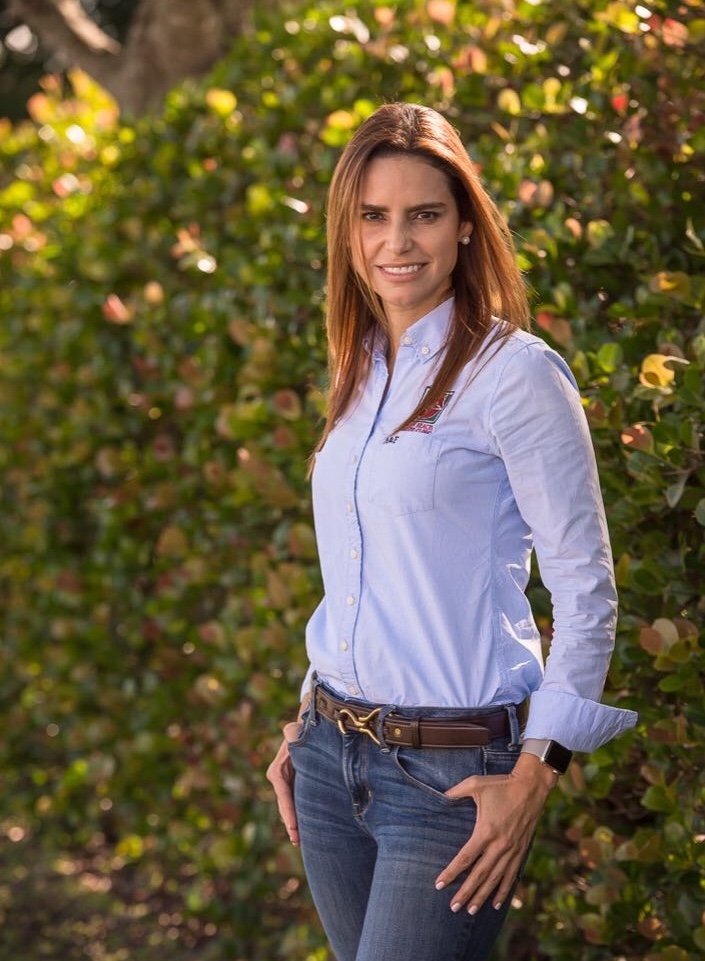 Dr. Natalia Novoa.
Photo by Erin Gilmore
Rise and Shine!
Dr. Novoa is an early riser. Up at 5am, she starts her day with a prayer, a kiss to her daughter Lola, and a strong cup of Colombian coffee. She also makes time to fit in a quick read or watch an inspiring video and check emails. That gives her the boost she needs to start her day on a positive note.
"We all have limited time in our days to accomplish tasks and take personal time," says Dr. Novoa, who can sometimes be seen teaching the ropes of equine medicine to Lola. "I review my schedule to do my best to stay on track with Lola's activities and work appointments, but I am always ready to change plans when there are unexpected events or emergencies. There is never a dull moment in a veterinarian's day!"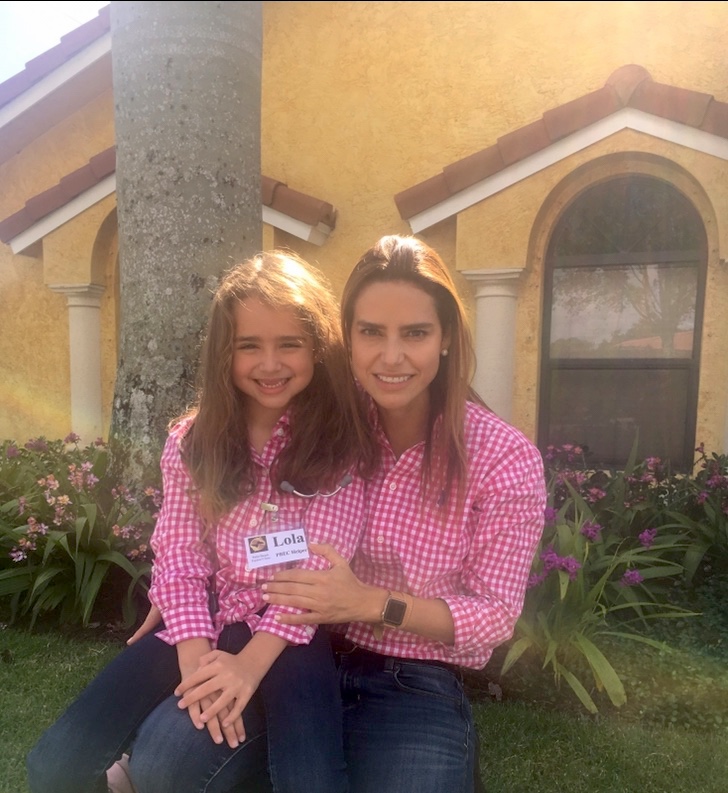 Dr. Natalia Novoa with her daughter, Lola, at PBEC.
On The Job
In a typical day, Dr. Novoa practices conventional medicine, which involves lameness exams, pre-purchase exams, joint and soft tissue diagnosis and treatment, as well as mesotherapy, a treatment for horses with soreness in the neck and/or back, which simulates the mesoderm of middle layer of the skin.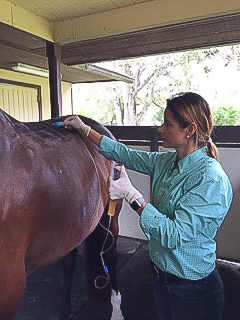 Dr. Natalia Novoa performing a mesotherapy treatment.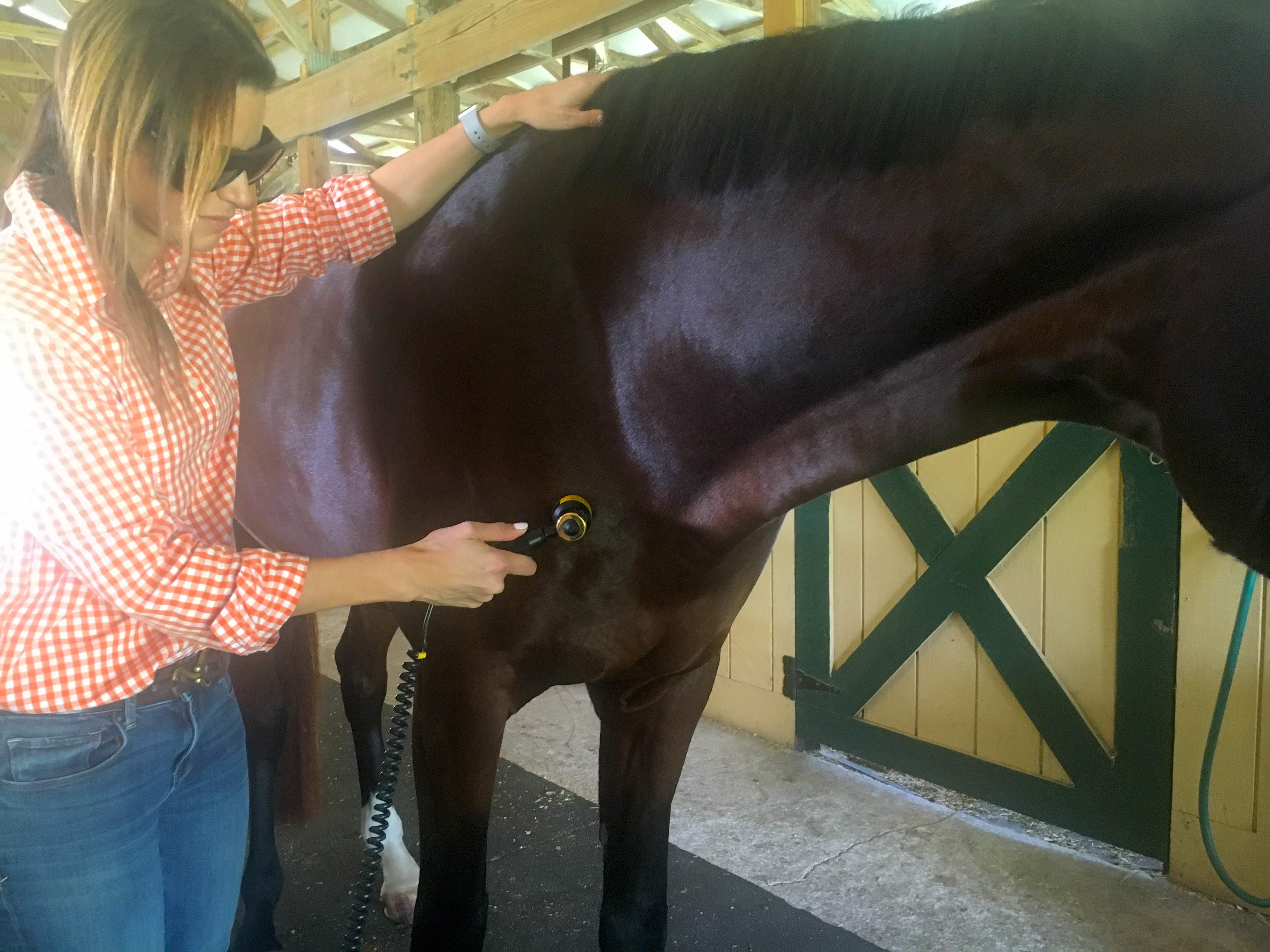 Dr. Natalia Novoa during a laser therapy treatment.
Dr. Novoa can also be seen conducting laser treatments and fulfilling horse show vet shifts under PBEC's partnership as the official veterinary clinic of the Winter Equestrian Festival and Adequan Global Dressage Festival in Wellington, FL. Finally, Dr. Novoa even makes time to complete volunteer work at Vinceremos Therapeutic Riding Center based in Loxahatchee, FL.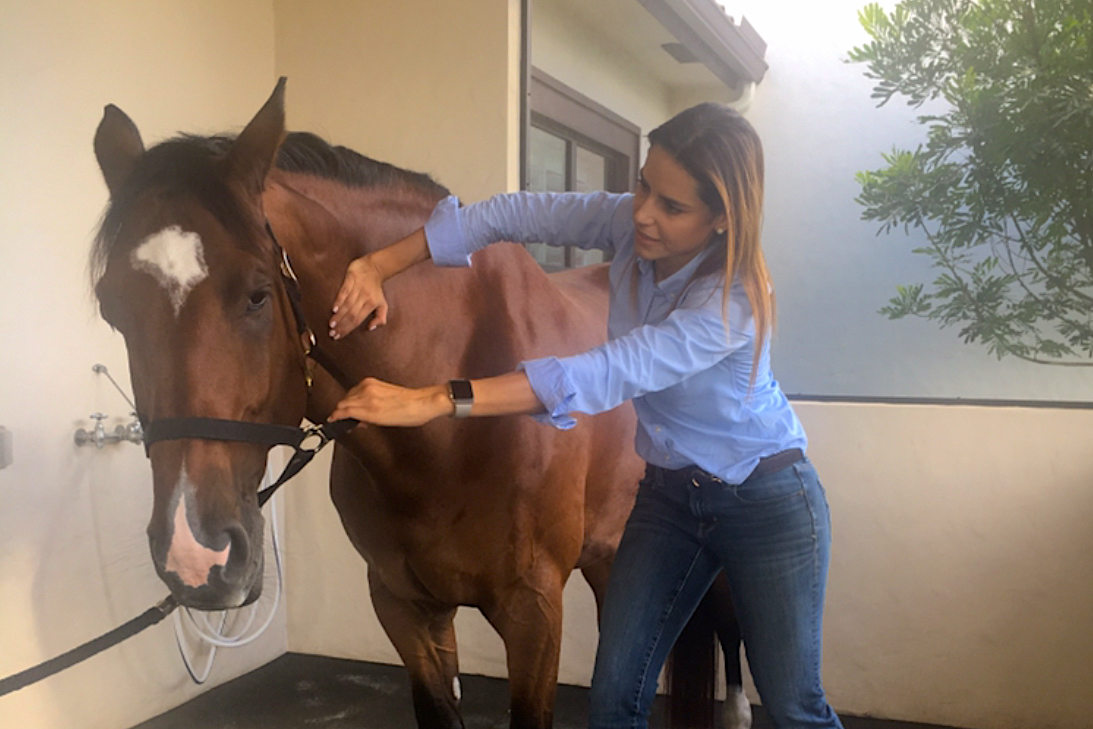 Dr. Natalia Novoa is most well-known for her equine chiropractic talents.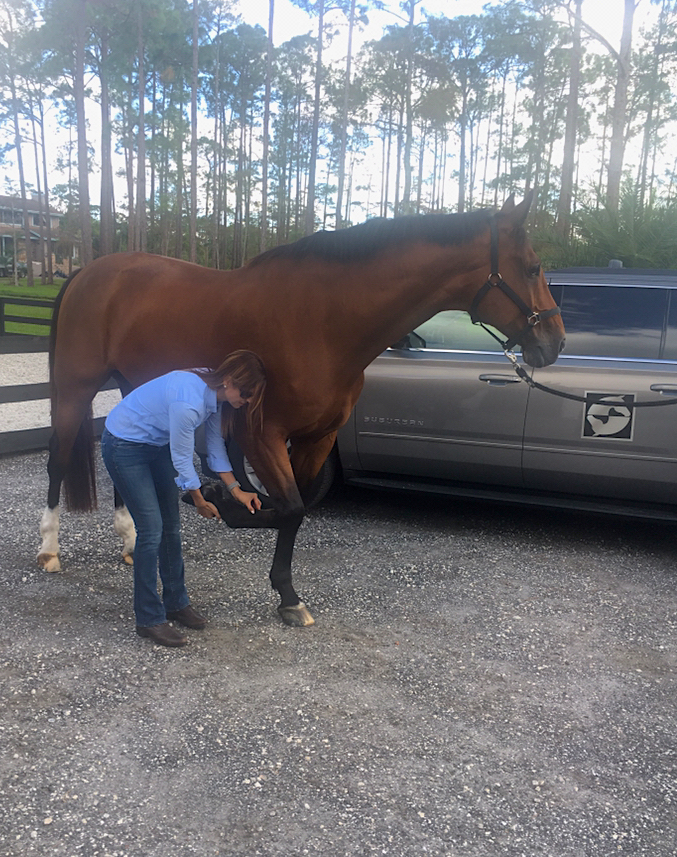 Dr. Natalia Novoa performing a lameness assessment.
Most notably, however, Dr. Novoa's work with alternative medicine is incomparable. She has a supreme talent for chiropractic adjustments and acupuncture therapy, sometimes in combination with herbal formulas. The combination of traditional medicine and alternative approaches gives her the opportunity to incorporate and diversify diagnostic and treatment methods to approach specific issues.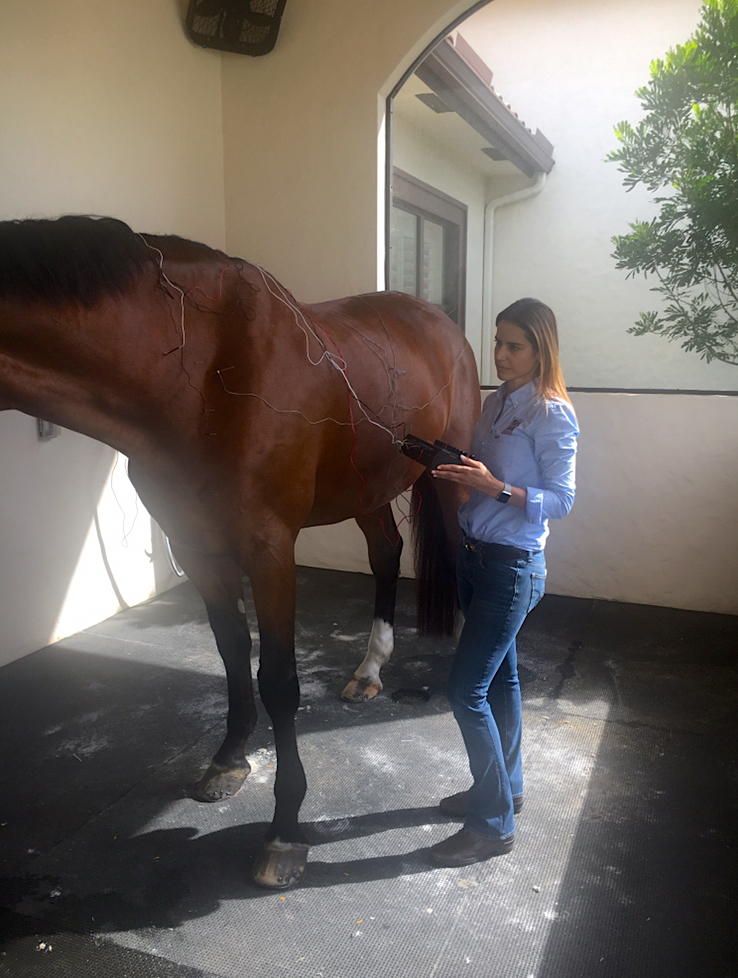 PBEC and Dr. Natalia Novoa are known for their alternative medicine therapies, such as acupuncture.
While much of her day is consumed by horses, she is also devoted to other four-legged patients.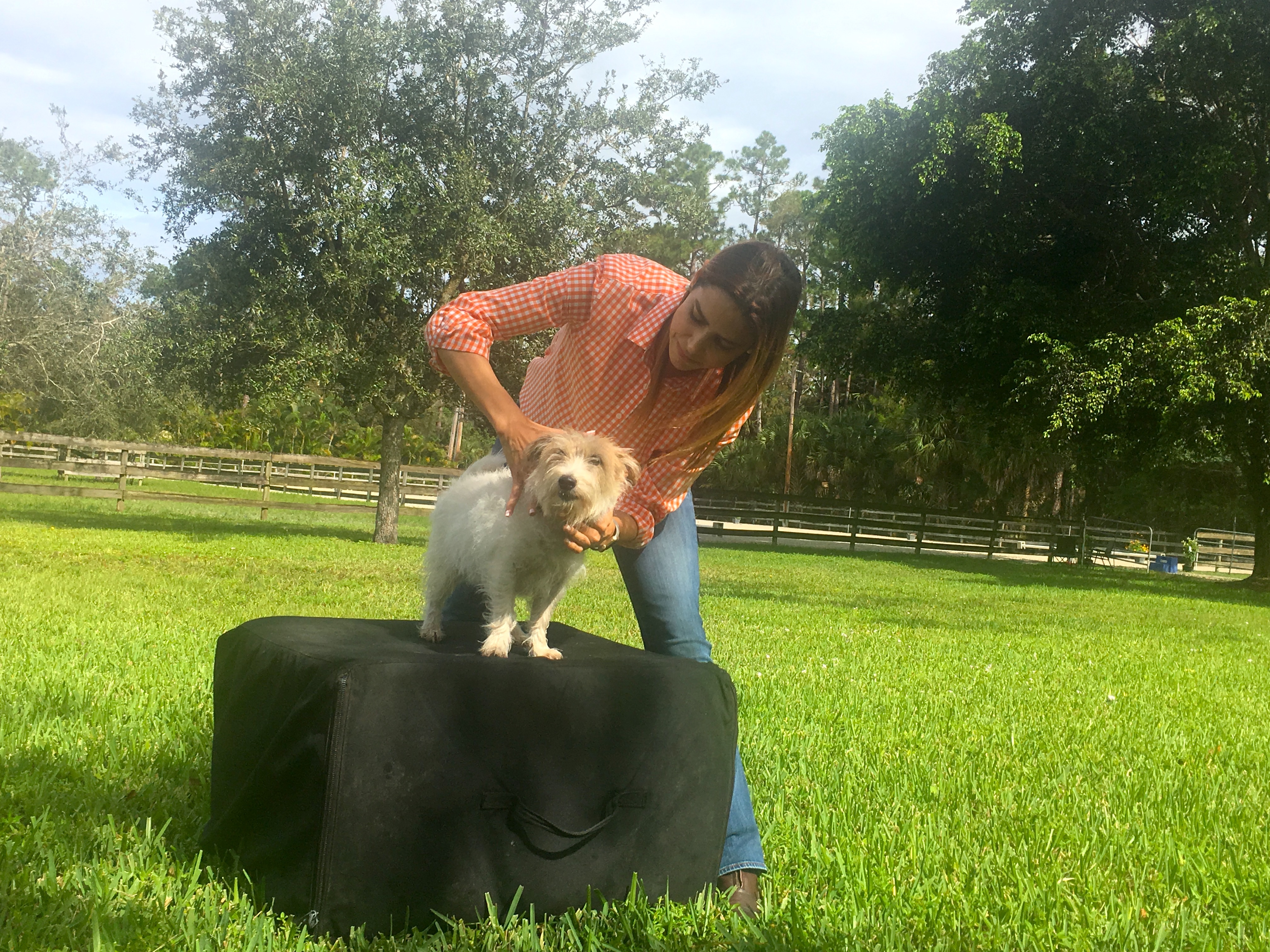 Dr. Natalia Novoa also performs chiropractic adjustments on dogs!
"Happy dog, happy owner," says Novoa. "Most of my friends and clients have dogs as companions and they are part of the family, so I take care of them as well. I do chiropractic adjustments and acupuncture treatments on dogs as well as horses."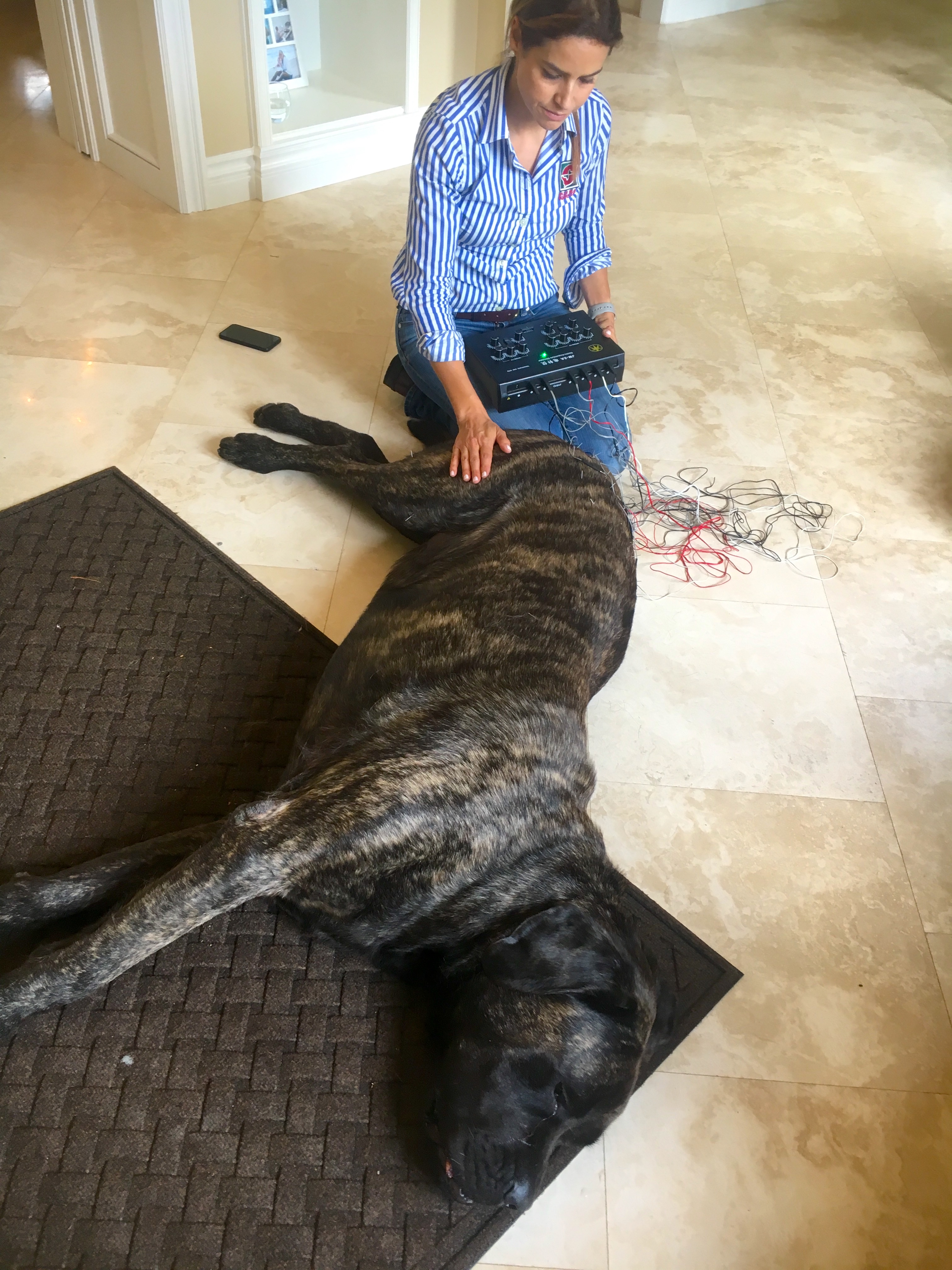 Acupuncture isn't just for horses! Dr. Natalia Novoa helps a canine patient feel its best.
Break Time!
Making time for herself allows Dr. Novoa to return to her work at PBEC with renewed energy and leads to a more productive day. Her go-to activities for a little "me time" include dancing to Latin music, playing squash or tennis, and going for a run.
At the end of the day, Dr. Novoa is always thankful and satisfied with what she has accomplished for her clients and PBEC. Her evenings usually include planning for the next day and the achievements, tasks, and challenges it may bring.
Want to learn more about Dr. Natalia Novoa? Click here!