Wordley Martin Collaborates To Build New Arenas at HITS Saugerties
March 10, 2023 - Saugerties, NY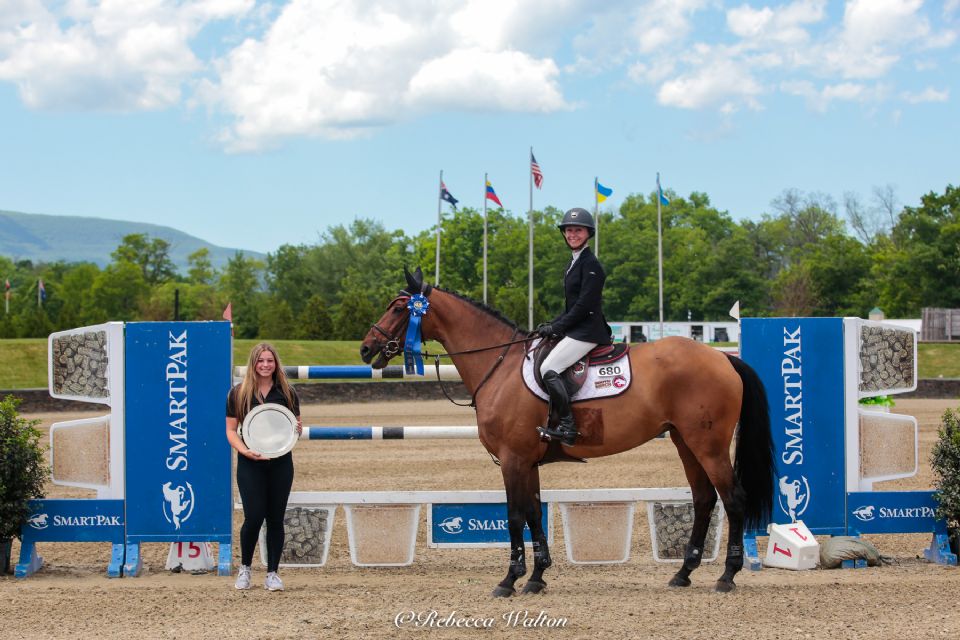 Top U.S. show jumper Georgina Bloomberg was a winner at HITS Saugerties with Sempa Fidelis.
Photo by Rebecca Walton/HITS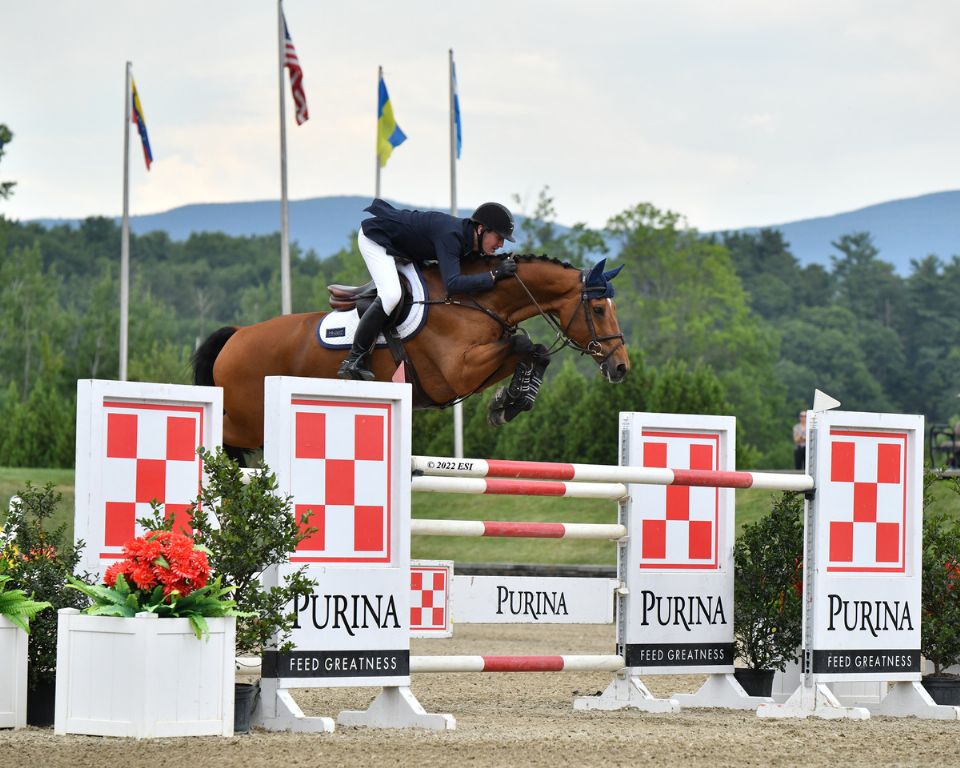 U.S. Olympic show jumping team gold medalist McLain Ward is a frequent competitor at HITS Saugerties.
Photo by ESI Photography
Wordley Martin, a leading developer of equestrian properties and premier riding surfaces, is collaborating once again with HITS. This time, Wordley Martin will be building new arenas at the HITS Saugerties show grounds ahead of its 2023 show season. Co-founders Sharn Wordley and Craig Martin are highly respected in the private arena construction industry and work with riders in the Olympic disciplines of show jumping, dressage, and eventing.
Sharn Wordley stated, "After the resounding success of renovating the Grand Prix and Main Hunter Arenas at HITS Ocala, Wordley Martin is very excited to team up with HITS once again in Saugerties. We look forward to providing the very best riding surfaces for horses and riders at this venue."
At HITS Saugerties, Wordley Martin will resurface the Grand Prix Ring along with the former Diamond Mills Ring, which will become the grand prix schooling ring. Next to the remodeled Ringside Cafe will be THE Ring, a new competition area showcasing top equitation, hunter, and jumper classes. The Main Hunter ring, a beautiful stone-lined arena, will receive refreshed footing.
Overall, Wordley Martin will renovate more than 205,000 square feet of riding arenas at the world-class venue, which showcases HITS' dedication to providing the best experience for both horses and riders at all of its locations.
"Our exhibitors can expect an entirely new experience at HITS Saugerties, just like they saw us produce at HITS Ocala," said HITS CCO Joe Norick. "We are thrilled to be teaming up with Wordley Martin again to provide premium riding surfaces for our horses, and our new layout will showcase the best the sport has to offer for both riders and spectators in a format that is friendly for all."
Competition at HITS Saugerties begins May 19 and runs through September 10, 2023.

About HITS
For more than 40 years, HITS has established itself as an industry leader and the largest producer of hunter/jumper horse shows in the United States. HITS revolutionized the industry when it produced three of the then-richest grands prix in the world. By the numbers, HITS operates six venues; 60 weeks of sanctioned hunter/jumper competitions; six weeks of dressage events; and 65,000 horses are expected to compete in 2023. Based in the Village of Saugerties, New York, HITS is a national company producing horse shows in Ocala, Florida; Culpeper, Virginia; Wayne, Illinois; East Dorset, Vermont; Saugerties, New York; and Del Mar, California. Find out more at www.HitsShows.com.

About Wordley Martin
Wordley Martin provides equestrian arena architecture, construction, installation, and footing products to create a personalized, ideal riding environment. Founded by international grand prix riders Sharn Wordley and Craig Martin, Wordley Martin has installed more than 450 arenas throughout the United States and has become the choice of top athletes and owners from the Olympic disciplines of show jumping, eventing, and dressage who value Wordley Martin's exceptionally high standard of execution. Whether it be for a traditional outdoor arena, covered arena, indoor arena, or gallop track, Wordley Martin's unique sand mixture, incorporating textiles and fibers, results in a dust-free surface to ideally support every impact. Learn more at www.WordleyMartin.com.