Virginia's Sloane Coles to Make Nations Cup Debut
August 29, 2019 - The Plains, VA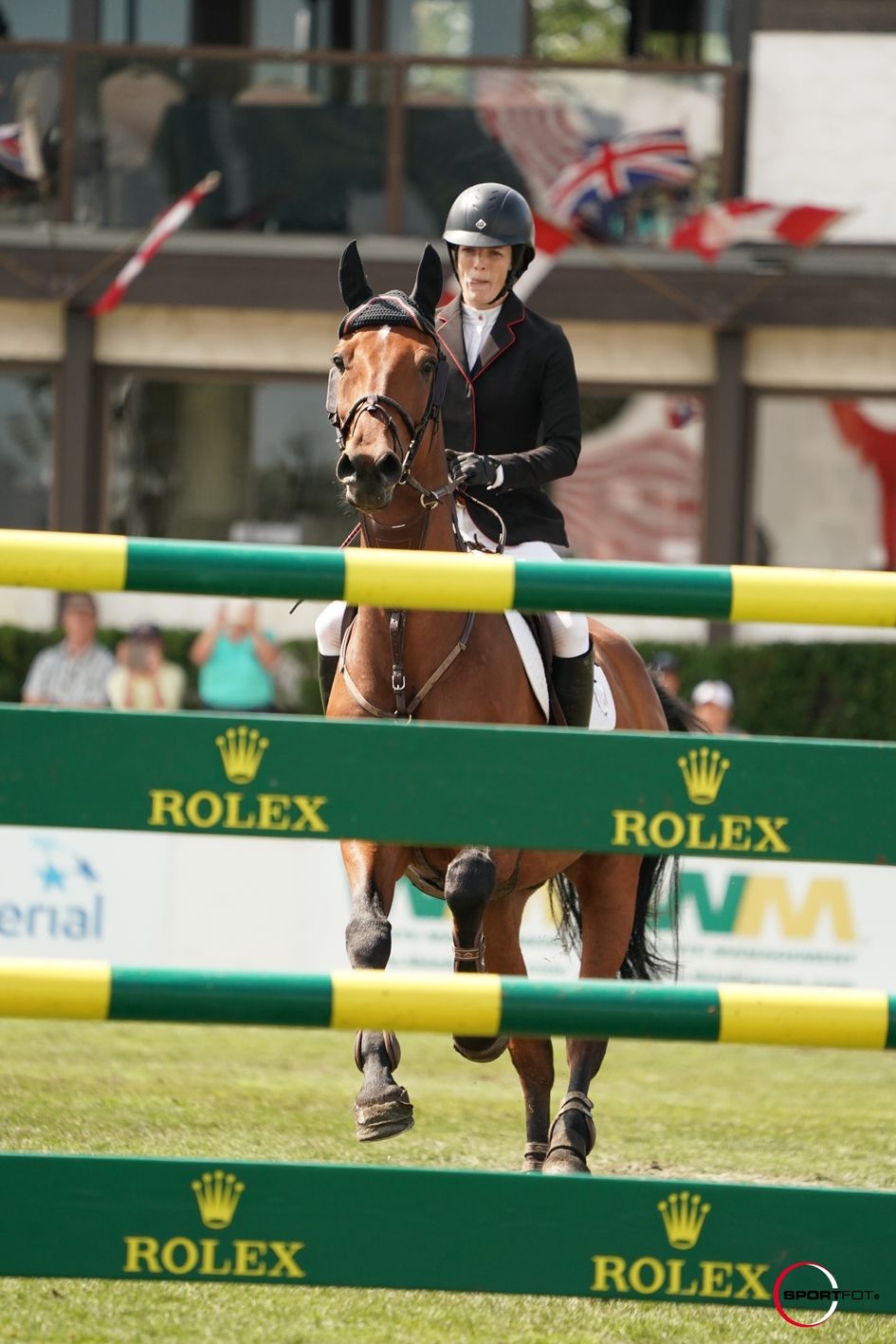 Sloane Coles and Chippendale's Boy DZ had an impressive 10th place finish in the ATCO Queen Elizabeth Cup at the Spruce Meadows 'North American' Tournament on July 6, 2019.
Photo by Sportfot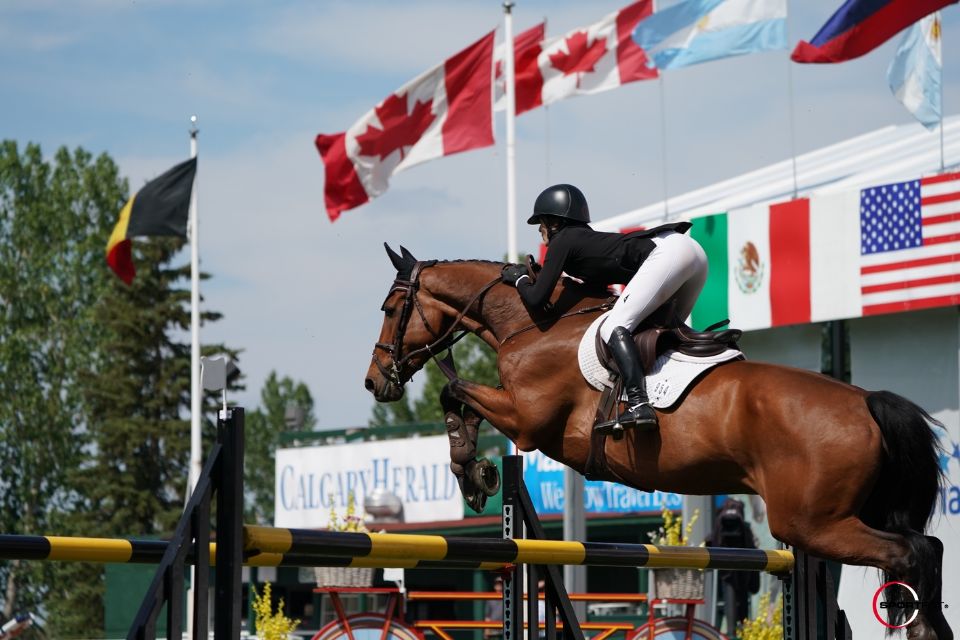 Sloane Coles and Chippendale's Boy DZ have been chosen to represent the United States in Nations Cup competition at the Spruce Meadows 'Masters' Tournament CSIO5* on September 7, 2019.
Photo by Sportfot
Top up-and-coming U.S. athlete Sloane Coles (31) of The Plains, VA, has been named to the NetJets U.S. Jumping Team for the Fédération Equestre Internationale (FEI) Jumping Nations Cup Calgary CSIO5*, which will take place during the Spruce Meadows 'Masters' Tournament on September 4 to 8, 2019, in Calgary, Alberta, Canada.
The appointment comes following a successful summer that began during her two weeks of competition at the Spruce Meadows Summer Series. She and Chippendale's Boy DZ had strong placings in five-star competition against some of the best show jumpers in the world, including a 10th place finish in the ATCO Queen Elizabeth II Cup CSI5* during the Spruce Meadows 'North American' Tournament, presented by Rolex, on July 6.
"That was big for us and it's the reason why I decided to apply to compete at the 'Masters'; I feel like he's ready," said Coles of the 10-year-old Zangersheide gelding by Chippendale Z x Lupicor. "He learns something every week. Spruce Meadows suits him so well because it's a big field with scopey jumps. We went early in the Queen Elizabeth Cup and he felt like he knew what he was doing, like he had done it before. He did it easily."
The pair went on to finish runner-up following a double clear performance in the $133,700 Staller Grand Traverse Grand Prix CSI3* at the Great Lakes Equestrian Festival, presented by CaptiveOne Advisors LLC, on August 4.
They recently competed at the Thunderbird Show Park in Langley, British Columbia, Canada. At the Summer Fort Classic held from August 13 to 18, they jumped clear for a top 10 finish in the $36,100 Cypress Point Stables Cup CSI3*. The following week at the CSI4*-W Summer Fort Festival held August 20 to 25, they were again clear in the $75,000 Steel-Craft Cup.
These successful outings led to Coles being named to her first senior Nations Cup team representing the United States. It will also be her first time competing at the Spruce Meadows 'Masters,' one of the premier show jumping events in the world. She was named to the team along with Olympic team gold medalists McLain Ward and Beezie Madden (with whom she trained and worked for as a young professional), as well as fellow up-and-comer Jennifer Gates. The team is led by Chef d'Equipe Robert Ridland, who competed for the United States in show jumping at the 1976 Montreal Olympic Games.
Coles started riding Chippendale's Boy DZ, fondly known as "Chip," in January of 2018. She found the talented horse through Katherine Walsh and Ben Schroeder in the Netherlands, where he had competed up to the 1.40m level. He is owned by The Springledge Group, which includes Alan and Eileen Wurtzel, Landon and Carol Butler, and her parents, John and Julie Coles.
Coles recalled, "[Katherine and Ben] really believed in him. I only jumped a few jumps when we tried him. We rode a vertical-oxer combination and you could feel the scope. We figured out a way to buy him and a way to get him here. He's one we got lucky with.
"Chip is scopey and careful and learning to be competitive," she continued. "I think he's a horse I can get a break with and do some bigger things, like the 'Masters.' It's a big first team experience and I feel like it's a good venue for him and he's peaking now. It's pretty amazing to be on your first team with Beezie and McLain."
Coles will don her team coat for the first time at the Spruce Meadows 'Masters' Tournament where the U.S. team will take on nine other countries in the BMO Nations' Cup on Saturday, September 7. The U.S., who has won the event on nine occasions, last hoisted the winning trophy in 2017.
Sloane Coles is an international show jumping athlete based at her Springledge LLC in The Plains, Virginia. Coming from a family with a long tradition in equestrian sport, Coles first rose to national prominence as a junior rider. She received degrees in Sociology and Business from Drew University and, as a young professional, is respected for her horsemanship and developing horses and riders for the show ring. Visit www.springledgeva.com for more information and follow her journey on Facebook and Instagram.