VIP Experience Available for World Equestrian Center Dressage IV CDI-W
October 8, 2021 - Ocala, FL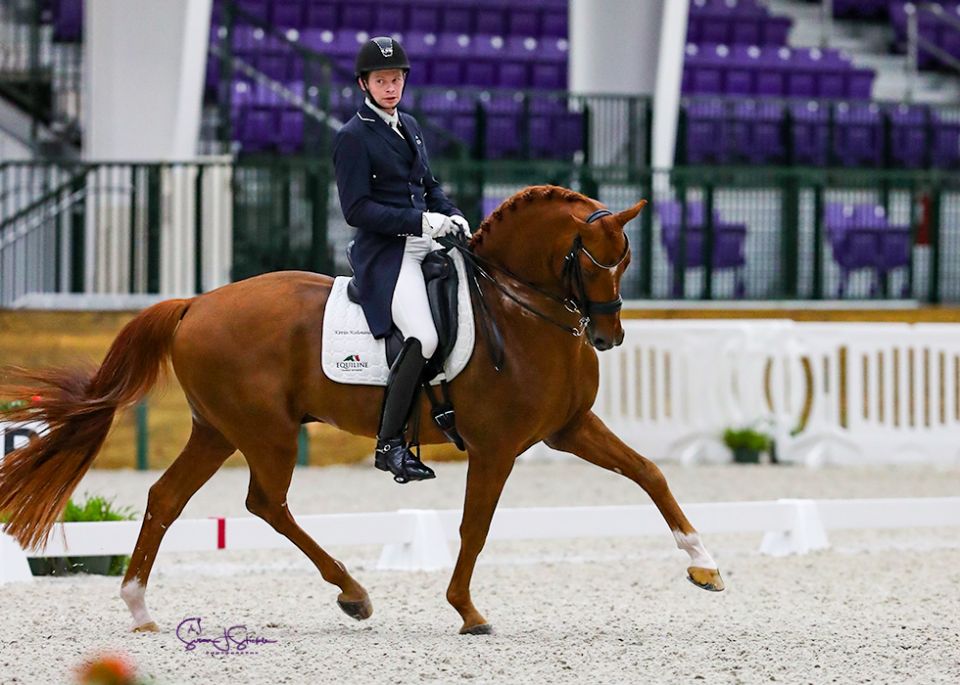 Kevin Kohmann and Five Star swept the Small Tour division at the CDI3* at WEC in April 2021.
Photo by SusanJStickle.com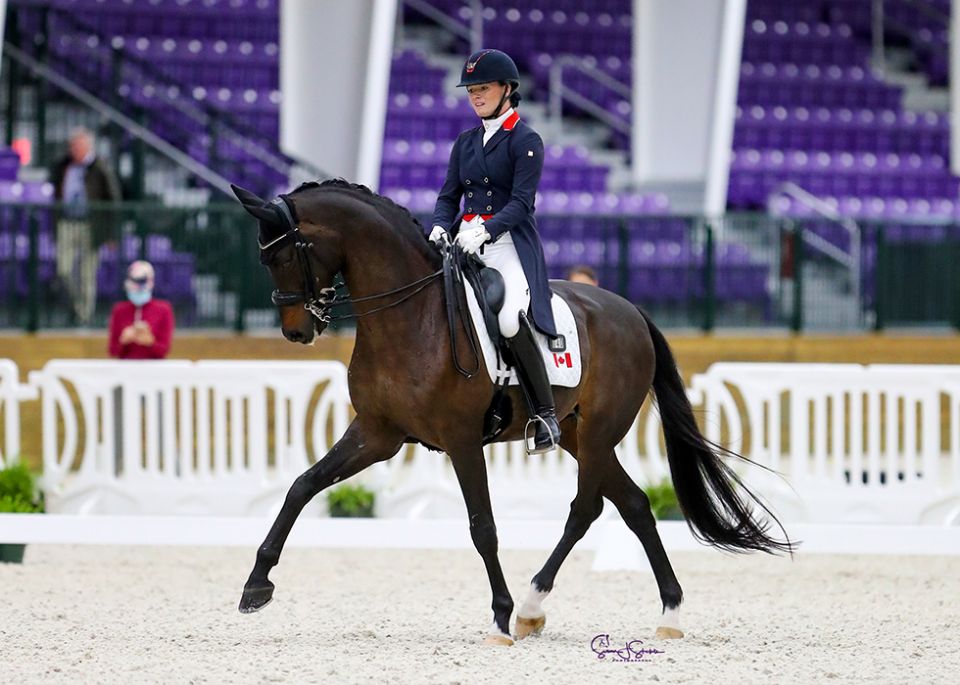 Lindsay Kellock and Sebastien won the Grand Prix and Grand Prix Special at the CDI3* at WEC in April 2021.
Photo by SusanJStickle.com
The upcoming World Equestrian Center Dressage IV CDI-W/CDI3* taking place from October 21-24, 2021, at World Equestrian Center located in Ocala, Florida, will offer a special VIP experience for competitors and spectators.
Individual seats and tables of six are available to watch the Grand Prix CDI-W on Friday, October 22, starting at 4:30 p.m. and the Grand Prix Freestyle CDI-W on Saturday, October 23, at 4:30 p.m. Competition is held in Indoor Arena 1, with VIP seating in the second-floor mezzanine suites overlooking the arena. Food and drink are available throughout the evening.

Click here to buy VIP tickets and tables.
The World Equestrian Center Dressage IV CDI-W will be a qualifying event for the 2022 FEI Dressage World Cup™ Final next April in Leipzig, Germany, and will feature Grand Prix, Grand Prix Special and Grand Prix Freestyle classes. The CDI3* division will be highlighted by Prix St. Georges, Intermediate 1, Intermediate 1 Freestyle and more.
Divisions will also be offered for Under 25, Young Rider, Junior and Amateur competitors, and a full schedule of nationally-rated USEF/USDF classes.
Dressage shows at World Equestrian Center – Ocala have drawn rave reviews from riders, such as:
"It's an incredible facility and a huge addition to equestrian sport in America. It's top-notch, from the indoor arenas to the outdoor rings, to the stalls that are huge with fans and the beautiful StableComfort Flooring. They've really done every detail. It's just exceptional." – Four-time Olympian Ashley Holzer (USA)
"I have competed in top-level dressage all over the world, in some of the best venues in the world. As far as infrastructure goes, this is the best venue in the world that I have ever competed at. It's this feeling of space; you feel like you can get on your horse and just fly. The lighting, the climate control, the footing; it's just fantastic." – Catherine Haddad Staller (USA)
"It's great exposure for our horses to be able to compete in an indoor environment. We don't have that a lot in North America. I can't wait to come back and compete again." – Olympian Lindsay Kellock (CAN)
"It's the best facility I've seen in my life and anybody I've spoken to says the same thing." – Kevin Kohmann (USA)
"The footing rides really well. It's soft, but springy, so it gives you what you really want to feel right before you go in the test. We love showing here; it's been really super." – Devon Kane (USA)
Buy your tickets today for an opportunity to watch international dressage at one of the world's finest facilities and see what all the buzz is about!

Not able to make it to Ocala or want to watch the entire show from the comfort of your own home? Tune into the livestream!
World Equestrian Center – Ocala, which hosted its first FEI competition in April, will also host a third FEI dressage event, offering both CDI-W and CDI3* divisions, from Dec. 9-12, 2021. For a full schedule of 2021 events hosted by World Equestrian Center – Ocala, click here.
For more information on World Equestrian Center – Ocala, visit www.wec.net.
About World Equestrian Center
World Equestrian Center features two premier equestrian and multidisciplinary venues in Ocala, Florida, and Wilmington, Ohio.
These exclusive facilities comprise state-of-the-art arenas, expansive stadiums, versatile outdoor space, sporting fields and well-appointed exposition centers. An abundance of lodging options and luxury accommodations are conveniently located on-site, along with shopping and dining throughout each property.
Dedicated to offering great sport and fun in a family-friendly environment, World Equestrian Center promises an unparalleled experience for exhibitors, spectators, vendors, sponsors and retailers built on three core values: Quality. Class. Distinction.
Learn more at wec.net.
Media Contact:
Candace FitzGerald
candace.fitzgerald@wec.net
603-738-2788