Ottawa International to Host RCMP Musical Ride at Wesley Clover Parks
June 9, 2015 - Ottawa, Ontario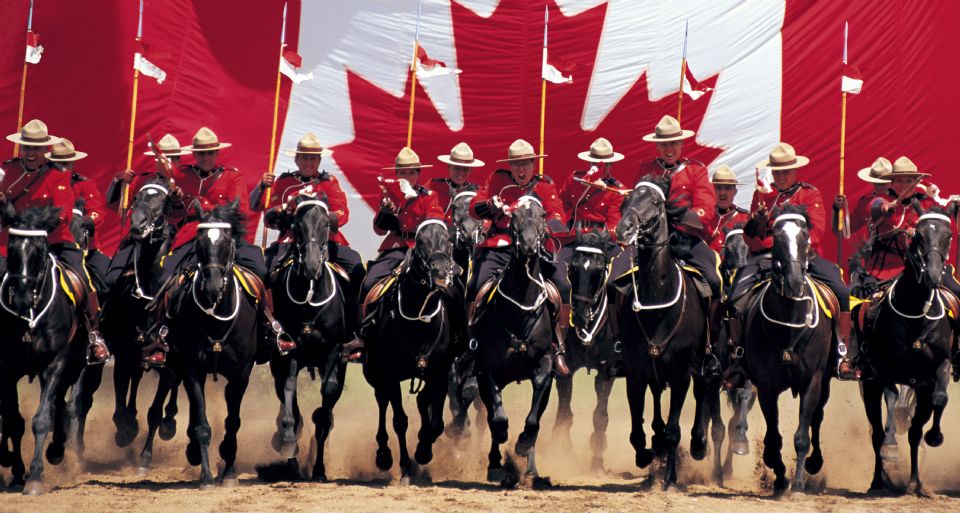 The Royal Canadian Mounted Police Musical Ride will perform at the Ottawa International Horse Show on Friday, June 19, at 6:30 p.m.
Photo by John McQuarrie
Show jumping converges on the nation's capital for the Ottawa International Horse Show from June 17-21 at Wesley Clover Parks in Ottawa, ON. To celebrate its inaugural event, the famed Royal Canadian Mounted Police (RCMP) Musical Ride will perform on Friday, June 19, at 6:30 p.m.
First developed in 1876 to showcase riding ability and entertain the local community, the RCMP Musical Ride now represents a colourful and proud Canadian tradition. It has evolved over the decades into a uniquely Canadian performance enjoyed by tens of thousands of spectators around the world each year. The troop of 32 horses and riders will perform a variety of cavalry drills choreographed to music, dazzling the crowd with their timing, artistry and precision.
"The Ottawa International is really excited to have the RCMP Musical Ride taking part in our inaugural event, which sees international show jumping return to the national capital region," says Tracy Howard, Event Manager at Wesley Clover Parks and the Ottawa International Horse Show Coordinator. "We are thrilled that they will be a part of our 'crown jewel' event at the Wesley Clover Parks. Our focus is on elevating equestrianism in the capital region, and we are proud to showcase our own national treasure, the RCMP Musical Ride."
All proceeds from the RCMP Musical Ride ticket sales will benefit the Ottawa International's official charity partner, the Children's Hospital of Eastern Ontario (CHEO) Foundation.
"We are very proud to partner with the CHEO Foundation, which does such wonderful work in our community, and the eastern Canadian region at large," continued Howard. "The CHEO Foundation is a very appropriate partner for our event, especially given how many young people are involved in our sport."
Tickets for the RCMP Musical Ride are $5 per person, with children ten and under admitted free. Tickets are available through advance purchase ONLY, and can be purchased at the main office at Wesley Clover Parks, by calling 613 271-5452, or by visiting https://www.snapuptickets.com/events/detail/rcmp-musical-ride
Conveniently located at the Moodie Drive exit off the 417 highway, Wesley Clover Parks brings equestrian sport to the heart of Ottawa. Formerly the Nepean National Equestrian Park, the multi-faceted recreational facility has undergone a major transformation since being under new management. Wesley Clover Parks will launch the Ottawa International as the first major show jumping tournament to be held in Ottawa since 2011.
For more information on the Ottawa International Horse Show, please visit www.ottawahorseshow.ca or www.wesleycloverparks.com.