KASK Continues North American Success at American Equestrian Trade Association Show
May 27, 2016 - Oaks, Pennsylvania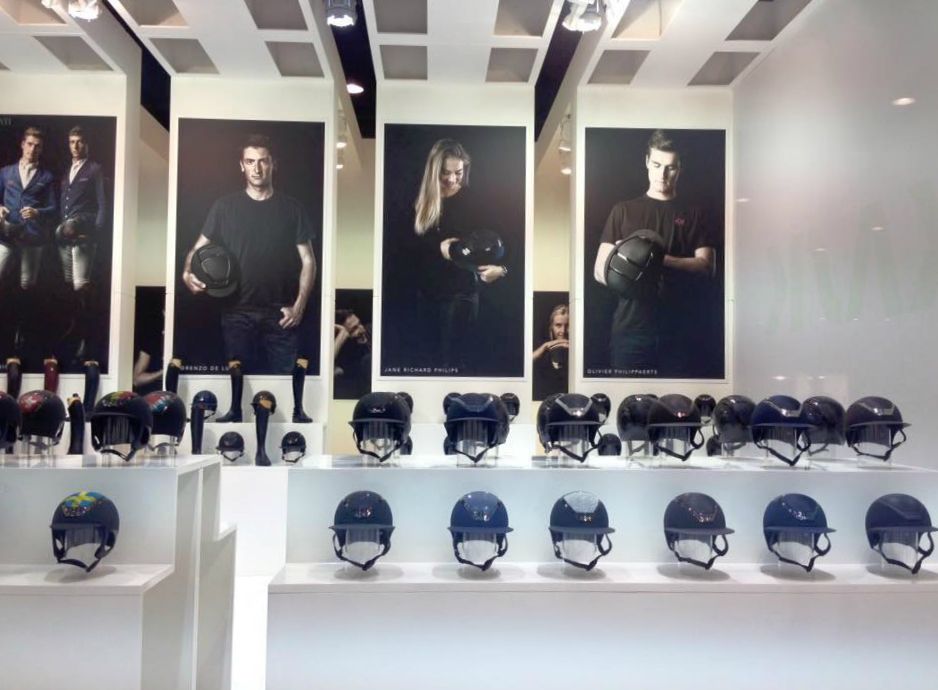 KASK will showcase their full line of safe and fashionable helmets at the 2016 AETA show.
Photo provided by KASK
KASK will make their second-annual appearance at the American Equestrian Trade Association (AETA) show to promote their helmets and their unique features on August 13-15, 2016, at the Greater Philadelphia Expo Center in Oaks, PA.
KASK broke onto the equestrian sports market one year ago at the 2015 AETA event and has since become one of the top helmet choices for riders in varying disciplines from hunters and jumpers to eventing and dressage.
"In its very first year, KASK became one of the most talked about helmets in horse sport," said North American Brand Manager, Gianluca Caron. "KASK climbed to the pinnacle of the industry very quickly with an impressive group of North American-based sponsored riders and huge popularity among consumers."
After only one year in the equestrian market, KASK will kick off its 2017 season at AETA after a presence at horse shows in New York and California during the winter season.
"AETA really propelled KASK into the hands of the right buyers and placed them in some of the best tack shops from coast to coast," added Caron. "This year we look forward to furthering those relationships, growing our presence, and continuing the success of KASK."
AETA unites the horse sport industry and supports connections between equestrian manufacturers and retail buyers with semi-annual trade shows. The AETA August show showcases the best in up-and-coming, as well as established, equine brands. In particular, KASK will showcase their unique FIT System, as well as customization options from Swarovski embellishment to patriotic flag wraps.
Tack shops interested in finding out more about KASK should contact Maytal Sastiel at either info@kaskequestrian.com, or call 980-255-9936.
For more information on KASK, visit www.kask.com.
Connect with KASK on social media:
Like KASK equestrian on Facebook.
Follow @kaskequestrian on Twitter.
Follow @kask_equestrian on Instagram.
About KASK
KASK's mission is to maintain a perfect balance between technological excellence, functionality, safety, and attractive design in its products. KASK is constantly researching and looking for ways to further improve the quality of its helmets. Now among the top brands in sports and outdoors, KASK is committed to maintaining the highest standards in safety helmet production in order to ensure quality and protection for the most demanding customers.
Beyond the sheer quality of the materials and the unique elegance of KASK design, KASK safety helmets for outdoor sports grant athletes the priceless freedom of knowing that they are protected. KASK's perfectly ergonomic helmets, produced entirely in Italy, were developed to fit the needs of world's top athletes, and therefore ensure the wearer of unparalleled comfort even in the most rigorous of circumstances. Visit KASK online at www.kask.com.