Jane Ehrhart's River Hill Farm – A Boutique Training Experience
March 14, 2020 - Wellington, FL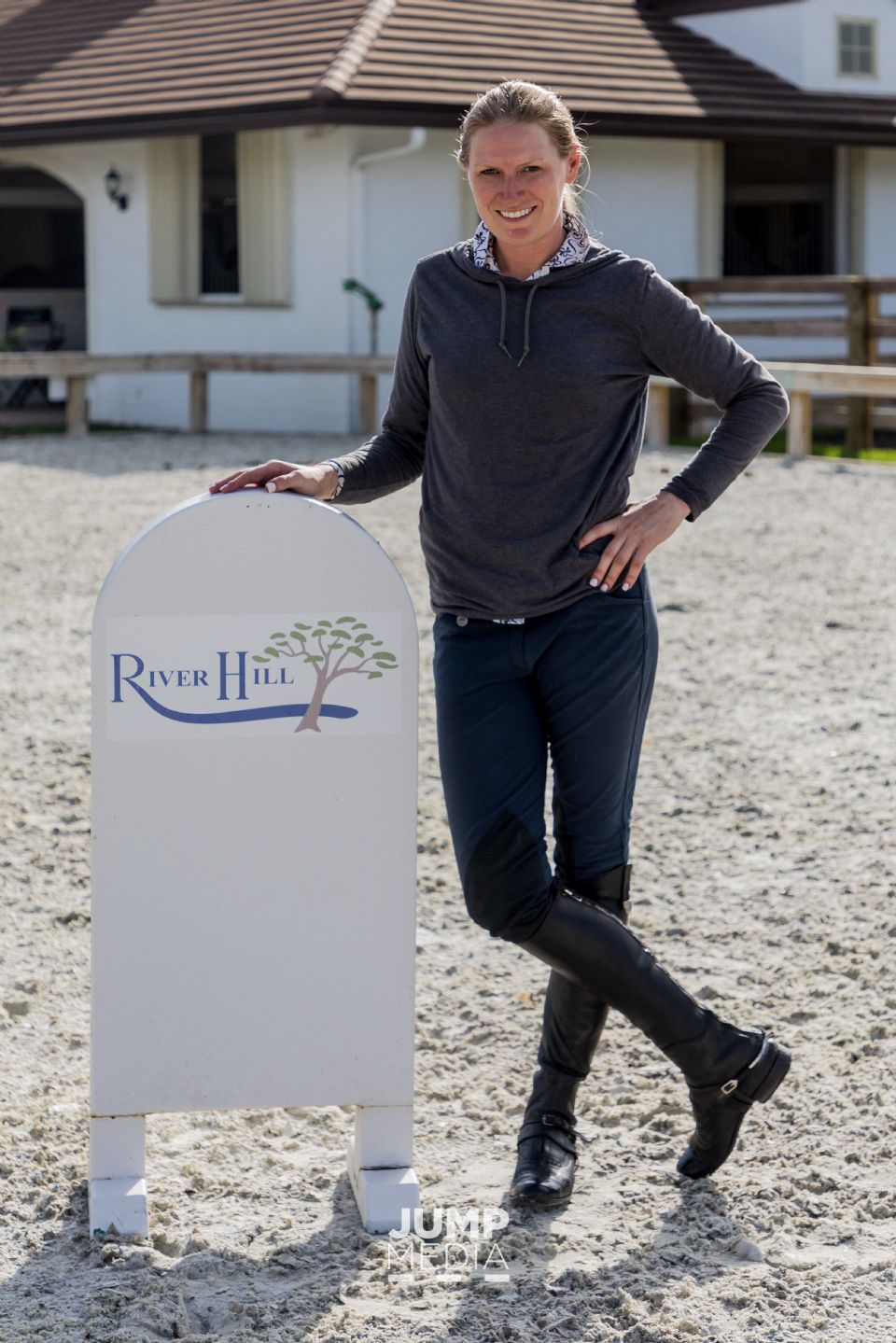 Figuring out what makes each client and horse thrive is the name of the game at River Hill – from ponies to amateur and junior hunters and jumpers.
Photo by Jump Media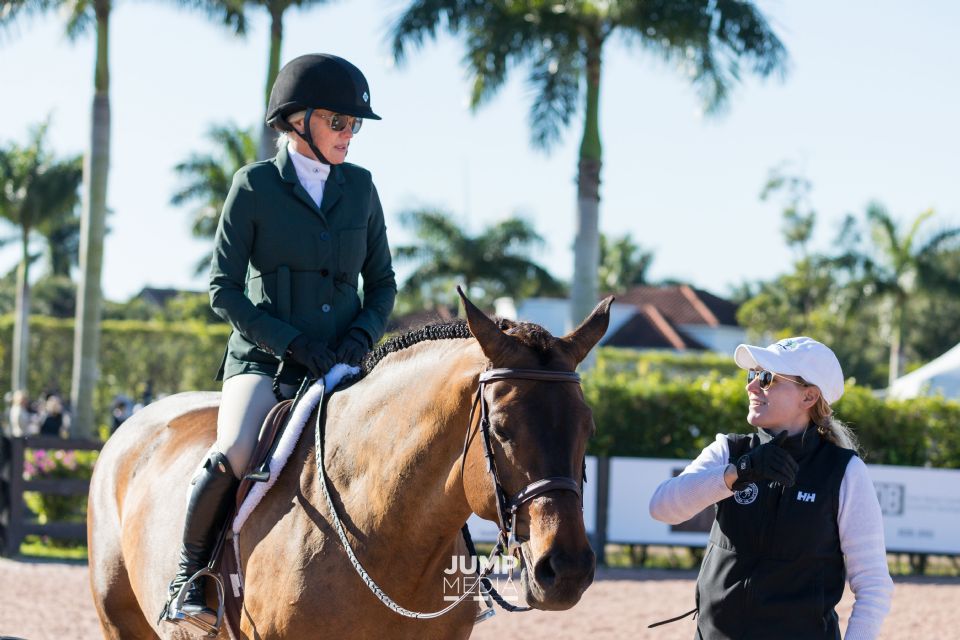 Jane coaching one of her riders at the Winter Equestrian Festival in Wellington, FL.
Photo by Jump Media
Jane Ehrhart, based in Wellington, FL, and Connecticut, is currently making a limited number of openings available for new clients who seek a boutique and entirely customized training experience.
Ehrhart's philosophy is simple: the path to a blue ribbon is different for everyone. Figuring out what makes each client and horse thrive is the name of the game at River Hill – from ponies to amateur and junior hunters and jumpers. Ehrhart built River Hill Farm from the ground up almost four years ago in order to provide a unique place for riders with a passion for horses and a drive for success – quite literally if you see her training facility in Wellington, which was conceptualized and designed by her and her family.
"Whether it's a rider who gets showring anxiety or one who feels the most prepared doing exercises a little bit every day, I enjoy the process of helping my clients feel safe and prepared while aiming for sustainable success," said Ehrhart, who worked as a private trainer for five years after her own successful junior career and completion of her business degree from Lynn University. "There's nothing more rewarding than seeing a client get comfortable and start cranking out really good rounds. Ribbons follow those moments. Those are the situations that I live for."
Ehrhart loves helping her clients daily, no matter what that means. Whether it's a lesson, providing a few helpful pointers, going for a trail ride, or just being there to monitor safety. "I tailor my program to each horse and rider's needs and goals. I monitor the horses' daily routines, workouts, and show preparation because I don't like surprises," said Ehrhart. "Not every rider thrives in a big machine barn; some need a program that only a boutique-style business can offer.
"I have a lot of respect for my clients' busy schedules and the things they devote themselves to outside the horse world," continued Ehrhart. "Those schedules include family, school, travel, work, and so much more, which means my job is to make every moment they are at the barn count for them and their horses."
Ehrhart's River Hill Farm is located adjacent to the Palm Beach International Equestrian Center in Wellington, and the barn will soon migrate north to compete in the northeast region. Her program includes custom programs for each and every horse from a private staff, who support her philosophy that busy juniors and amateurs should never worry about the care or conditioning of their horse while they are away from the barn.
River Hill Farm is a competitive barn family where everyone cheers for each other at every level, feels each other's success, and thrives in the balance between life in the barn and out in the world. Ehrhart is proud to offer a select number of training and boarding opportunities to riders who would like to join her barn family. She can be reached to discuss customized programs at +1 (314) 680-8512.