Horse & Country To Provide Exclusive, Complete Live Streaming of 2022 National Collegiate Equestrian Association National Championship
April 11, 2022 - Lexington, KY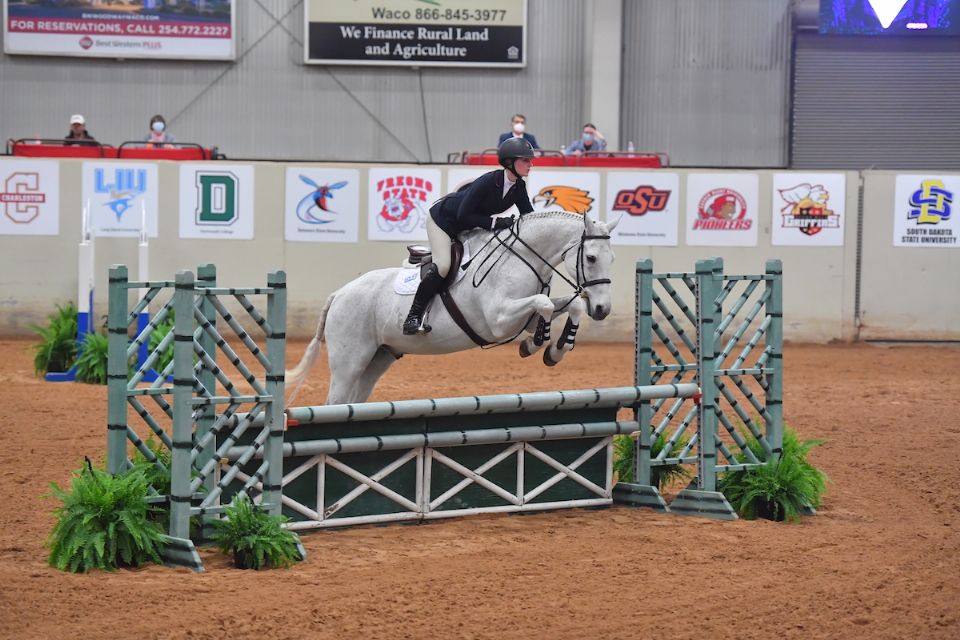 H&C will provide exclusive live stream coverage of the NCEA National Championship taking place April 14-16, 2022, at World Equestrian Center – Ocala.
Photo courtesy of NCEA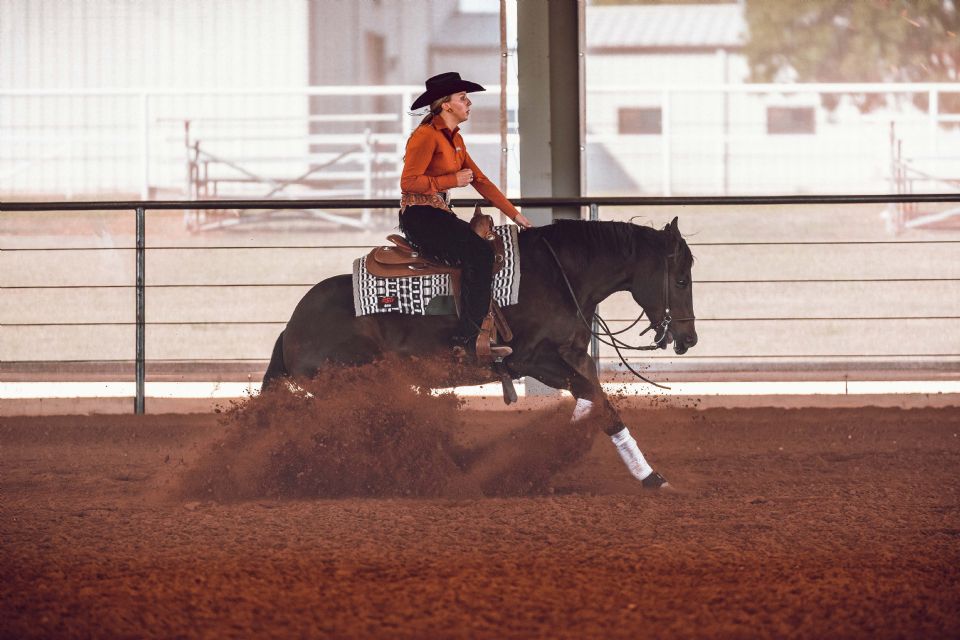 The 2022 NCEA National Championship will host eight Dual Discipline teams and four Single Discipline teams.
Photo courtesy of NCEA
Horse & Country (H&C), the leading international sports network for the active and passionate equestrian community, will provide exclusive and wall-to-wall live streaming of the 2022 National Collegiate Equestrian Association (NCEA) National Championship from the World Equestrian Center in Ocala, Florida, on its streaming service, H&C+. The competition runs on April 14-16, and features the country's best varsity collegiate programs.
Twenty-one teams of female student-athletes from colleges and universities across the United States compete in the NCEA. The NCEA National Championship will feature Dual and Single Discipline Team Championships, with Dual teams bringing Jumping Seat and Western riders, and Single Discipline teams featuring Jumping Seat riders. The host team for this year's National Championships is Auburn University.
The 2022 NCEA National Championship hosts eight Dual Discipline teams competing for the championship from Auburn University, Baylor University, Fresno State, Oklahoma State University, Southern Methodist University, Texas A&M University, Texas Christian University, and University of Georgia.
The Single Discipline Championship will have teams from four schools, including SUNY New Paltz, Sweet Briar College, the University of Lynchburg, and the University of the South.
H&C will offer the "Get My Clip" service for the NCEA National Championship, enabling competitors to visit the H&C website and purchase clips of their rides for $25 per clip. You don't have to be an H&C+ member to purchase your clip, but with an annual H&C+ Gold Membership, available for $249.99, riders can download all of their clips at no additional charge.
The entire competition will be available for H&C+ members to watch on-demand shortly after the live event.
H&C Executive Producer David Qualls commented, "Horse & Country is proud to once again bring the NCEA National Championship to a worldwide audience. It's an extremely prestigious event, and we are pleased to be able to showcase these talented young athletes."
NCEA Executive Director Dr. Leah Fiorentino said, "We are looking forward to a fantastic week of competition and would like to thank Horse & Country for providing the live stream for the NCEA National Championship. I'd also like to express my gratitude to the Roberts family and the outstanding staff at the World Equestrian Center. The NCEA remains committed to the growth of collegiate equestrian at every NCAA division level. The opportunities the sport provides to young women across the country cannot be overlooked. We are proud to advocate for these student-athletes and continue to provide a true championship experience at a world-class facility."
Beyond H&C's extensive sports coverage, both live and on demand, H&C+ members also get access to more than 1,800 hours of equestrian programming including content from all disciplines, masterclasses and training series, barn tours, rider profiles, and documentaries.
Members can watch online or with H&C's mobile apps, as well as on Xfinity, Roku, Apple TV, Android TV, and Amazon Fire. Membership is just $9.99 per month and full details on how to join can be found at www.horseandcountry.tv.
Media and Advertising Contact:
Tattie Singer
tatties@horseandcountry.tv
781-985-0796
About Horse & Country
Horse & Country is the leading international sports network for the passionate and active equestrian community. Headquartered in London, it is available globally via connected TVs, mobile and web and on leading digital and pay-TV platforms in the US, UK, Ireland, Germany, Austria, the Netherlands, Sweden, and Australia. Horse & Country's programming line-up includes live coverage from leading sporting competitions in all equestrian disciplines, as well as training and learning shows, documentaries, and entertainment.