Find Equis Boutique at the 2015 Hampton Classic Horse Show
July 28, 2015 - Bridgehampton, New York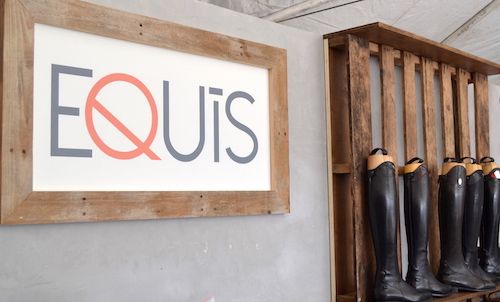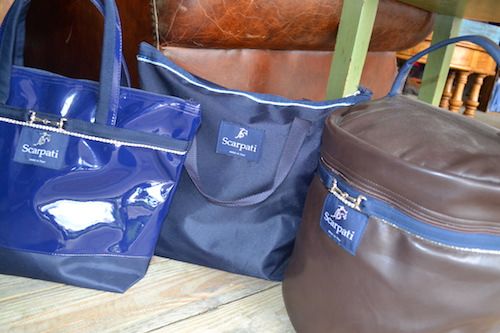 A selection of the Anna Scarpati product that will be featured at the Hampton Classic Horse Show.
Photo by Jump Media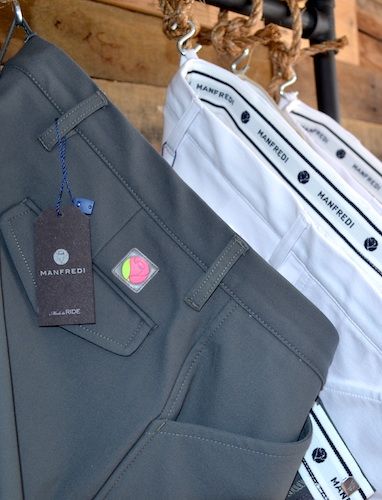 Luxury clothing for the rider, including merchandise from Manfredi, Parlanti and Kingsland Equestrian will be available at the Hampton Classic Horse Show..
Photo by Jump Media
Equis Boutique, a boutique for the discerning equestrian, is headed to the Hampton Classic Horse Show in Bridgehampton, NY, this August. With a variety of luxury equestrian brands on board, the Equis Boutique mobile store will settle on stable row at the Hampton Classic.
Beginning August 23, Equis Boutique will be onsite at the Hampton Classic with unmatched high-end style. Taking pride in top-quality custom clothing and horsewear, Equis will remain open throughout the duration of the show, which concludes on August 30.
In addition to showcasing their partner brands, Equis Boutique will also award the "Best Presented Horse" honor of the $250,000 Hampton Classic Grand Prix CSI 5*, to one horse-and-rider pair at the FEI horse inspection. FEI judges will evaluate the overall turnout of both horse and rider during the FEI horse inspection and the "Best Presented" designation will be awarded during the prize giving ceremony following the grand prix on Sunday.

Winners will be given a commemorative award for "Best Presented Horse" and products from Equis partner brands, including Manfredi, Parlanti, Anna Scarpati, Kingsland Equestrian, Kentucky Horsewear, and Dy'on. All partner brands, in addition to a selection of imported bits and Official FEI and Just World International Merchandise, will also be available for purchase at Equis Boutique.
Founded by FEI judges and active proponents of international equestrian competition, Elena Couttenye and Cesar Hirsch, Equis partnered with high-end riding apparel, accessories and horsewear brands to launch Equis Boutique in fall of 2014. "The Hampton Classic is so much more than a horse show – it's eight days that showcase the world's best horses and the industry's best style," said Hirsch. "That makes it the perfect place for us and we look forward to showing off our partner brands to a market that will surely embrace the quality and luxury they offer."

Equis Boutique made a successful debut season at WEF in Wellington, FL, and HITS Horse Shows in Ocala, FL, this winter, and has had a busy summer season at horse shows around the U.S. For a complete schedule of Equis Boutique locations, visit equisboutique.com/find-us.
For more information on Equis LLC boutiques, please visit EquisBoutique.com, or find EquisBoutique on Facebook and Instagram! Email info@equisboutique.com for questions on the stores and their products.

About Equis, LLC
Equis LLC delivers superior service in order to educate their consumers on the brands and products they offer and show the variety and quality of their made-to-order, customized products. By providing a unique shopping experience, Equis rises above your normal tack shop to offer only the best. "Live the Experience – A Boutique for the Discerning Equestrian."