BarnManager Named Official Barn Management Software of US Equestrian
November 6, 2017 - Wellington, FL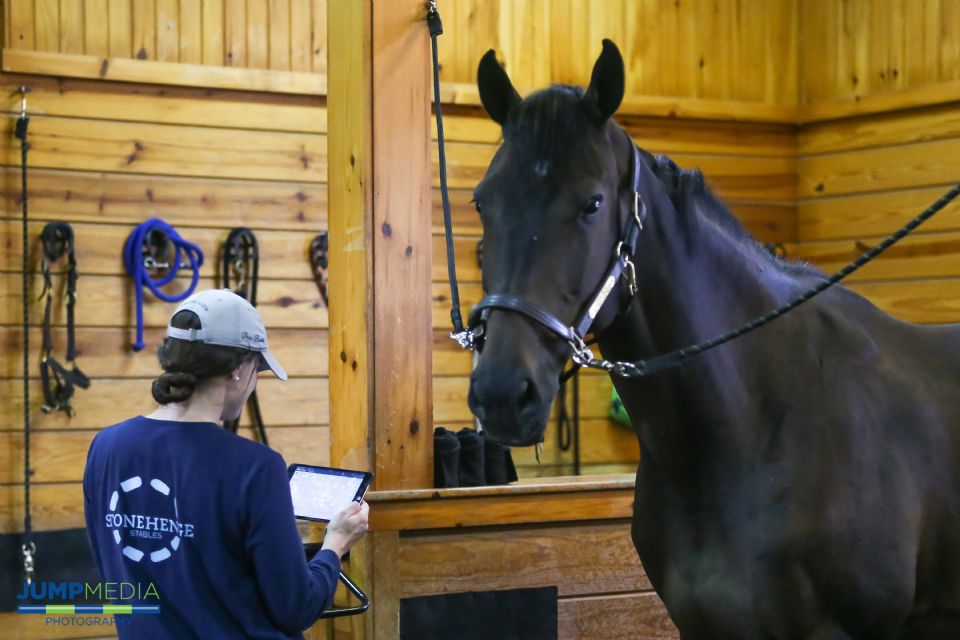 BarnManager offers digitized record keeping for the many facets of horse care and intuitive and simple tools to make small business management easy and accessible from anywhere.
Photo by Jump Media
The team at BarnManager is pleased to announce a partnership with the United States Equestrian Federation (US Equestrian) as the organization's Official Barn Management Software. BarnManager's innovative equestrian software is a favorite among stable managers and owners throughout the country, and working with US Equestrian will enable them to continue to create unique features and tools that equestrians really need.
"We are proud to be the Official Barn Management Software of US Equestrian and to further our mission of supporting equestrians by enabling them to engage in best practices for horse care and management," said Nicole Lakin, Founder and CEO of BarnManager. "We recognize that technology will never replace horsemanship. For that reason, BarnManager works as a complement to the long-standing traditions of those who love and care for horses in all disciplines. We look forward to working with all US Equestrian members to continue to grow and create innovative features to meet their needs as the sport continues to evolve."
A competitive amateur equestrian herself, Lakin founded BarnManager to give users a program that simplifies the day-to-day business management tasks of running a barn and allows them to instead focus on what matters most: the horses.
Accessible by phone, tablet, or computer, BarnManager provides horse owners and managers with the tools that they need to streamline and simplify their daily management responsibilities. Special features of the application include:
unlimited horse information, health, and wellness recording
the ability to upload attachments directly to records to easily access files when you need them
searchable barn-wide conversations and messaging, as well as private conversations and messaging
two-way calendar syncing, scheduling, and important date reminders
a virtual 'white-board,' that takes the conventional barn white-board and makes it accessible anywhere
customizable tables and free form lists
and much more!
"Many of our US Equestrian members own and run their own equine-related businesses," says US Equestrian CEO, Bill Moroney. "Our partnership with BarnManager will give these business owners an additional tool to assist in running their business."
Visit barnmanager.com for more information.

About BarnManager
BarnManager is a software solution for stable managers and owners from across all breeds and discplines. The cloud-based software offers digitized record keeping for the many facets of horse care and intuitive and simple business tools to make small business management accessible and easy.
- 30 -