A Look Back at 2019 with Jump Media
January 7, 2020
We spend our days ringside at horse shows, balancing a work-from-home lifestyle, and promoting clients that span the industry of horse sport. 2019 was a year of growth for Jump Media, and we can't wait to see what 2020 has waiting. First, here's a look back at some special moments from 2019 with the Jump Media team.
---
Emily Riden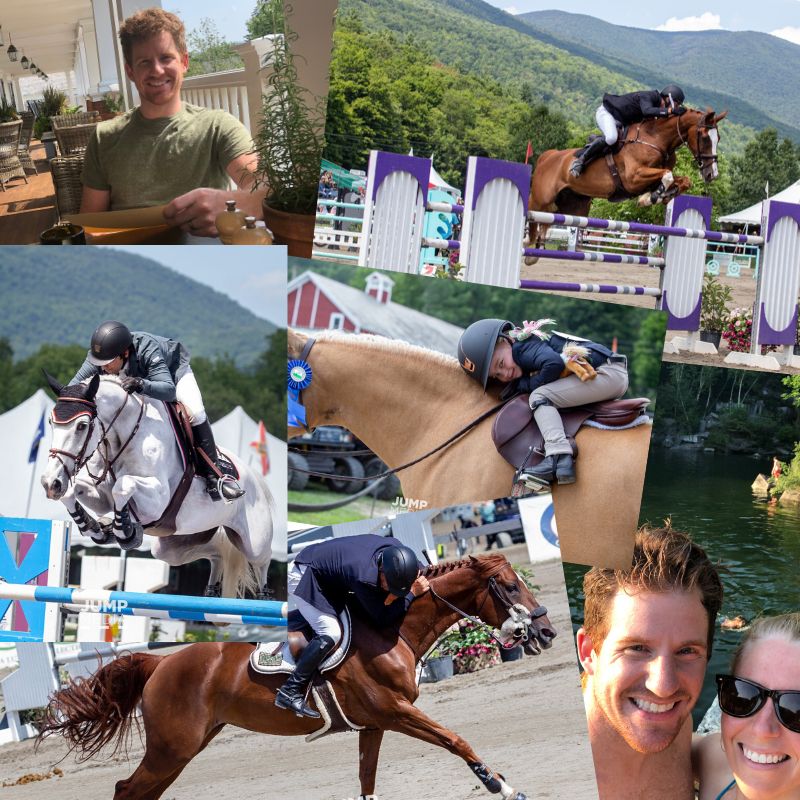 2019 was a pretty great year for a number of reasons, both professionally and personally (with getting married being a big one of those reasons)!
Professionally, it's so hard to pick one favorite memory, moment, or company accomplishment! I continue to get to work with so many incredible clients that make waking up to work every day enjoyable and something that I look forward to. I have the opportunity to travel to incredible horse shows from Florida to Toronto, and lots of places in between, to witness first-hand so many fantastic moments in equestrian sport, and to see our clients spotlighted in the media and publications around the world.
This year though, if I have to pick one or two favorite Jump Media memories, I would actually pick the moments that combined both my personal and professional highlights of 2019. (The fact in itself that those can overlap is a favorite!)
I love getting to travel to and work at horse shows like the Vermont Summer Festival (pictured) and the Washington International Horse Show, and this year, I also got to enjoy them with my new husband, who made brief appearances at both! It was fun to have the opportunity to share what I love about the shows with him, and with so much else to do in the area outside of both horse shows, he found lots of other activities to enjoy while I worked as well! (So many of the shows that we have the privilege of working with make great destinations for everyone, horse person and non-horse person alike; I highly recommend putting them on your 2020 visit list - and that's not just the public relations rep talking!
---
Emily Daily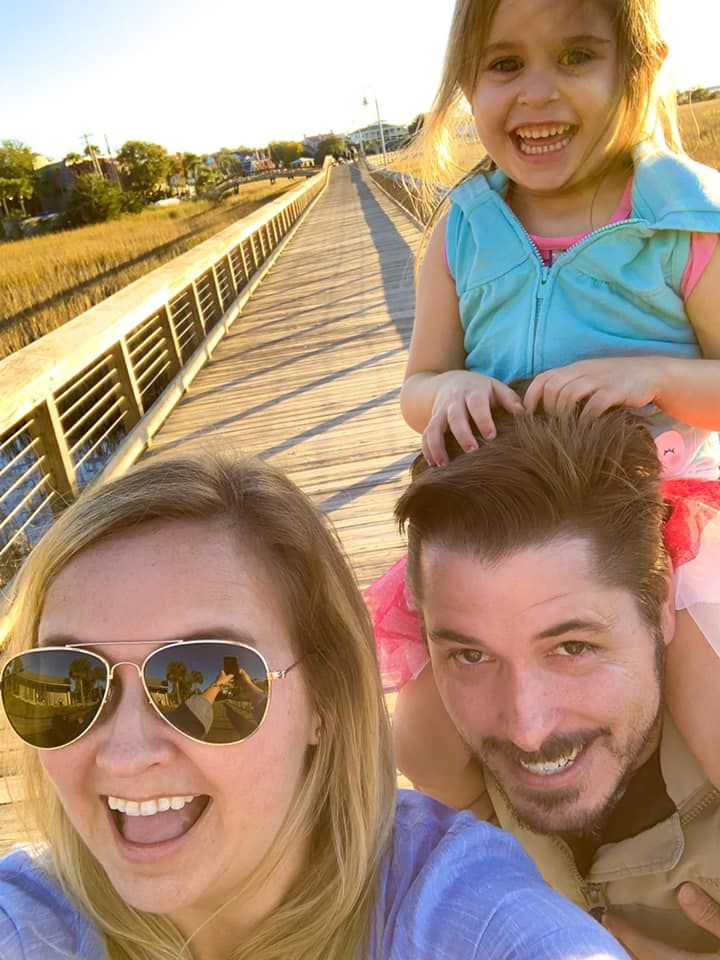 2019 was a bit of a crazy year. Over the summer, my husband got a new job near Charleston, South Carolina, so we bid a fond farewell to our long-time home in Virginia and quickly settled into an easy-going beach life with our young daughter, Indigo, our two corgis, and my old pony. Then, just about three months ago, I joined the team here at Jump Media. For the first few weeks, I flailed my way through learning the ropes in a new position, but thankfully, the rest of the crew was so helpful and supportive. Before long, I felt like I'd been a part of the company for years.
Though I haven't made too many memories with Jump Media (yet!), I admit that the highlights have been getting to know the wonderful clients I work with on a daily basis. One of my favorite recent interviews I've had was with Laura Connaway, an ambitious and incredibly warmhearted client, who somehow finds the time to compete (very successfully, I might add!) at the grand prix level of show jumping with her homebred horses, while also running her busy equine insurance company. It's so inspirational to be able to work with these types of motivated and talented people each day.
---
Lindsay Brock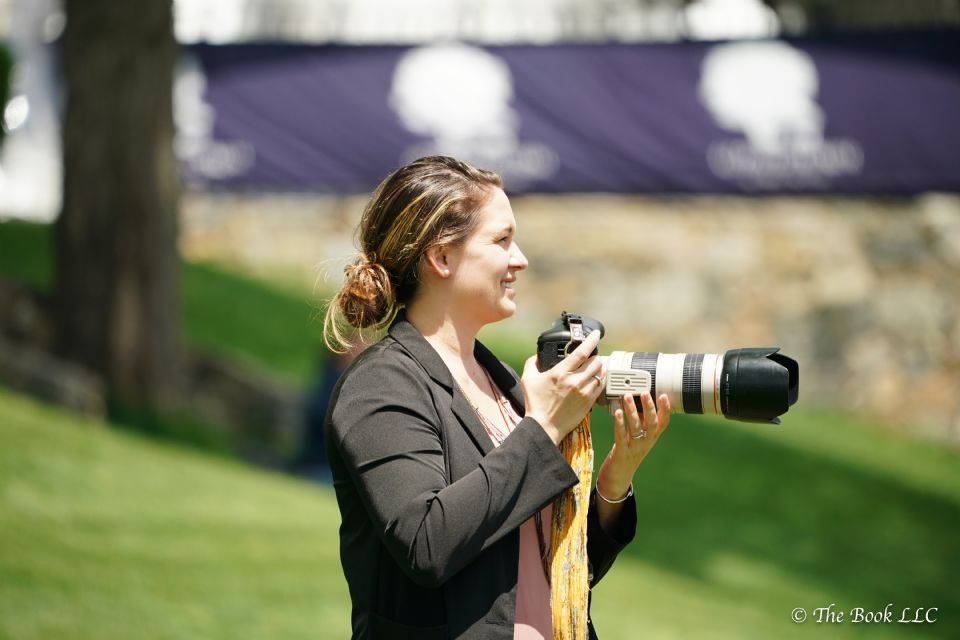 Every year, every week, every day is different. That's a truth that is very obvious working for an equestrian PR company like Jump Media. For me, it's the best part. 2019 was an exciting year for me with nine shows throughout North American and beyond, countless press release and stories written, and cards full of photos. Personally, that is where the best moments evolve from. I love seeing horse shows through the lens of a camera.
Whether it was shooting with the Manhattan skyline as my backdrop at the first-ever Longines Global Champions Tour of New York, seeing countries converge at the Royal Horse Show, or documenting horses strolling the streets of D.C. at the Washington International Horse Show, hiding behind a camera is more fun than it sounds. Then, witnessing the magic that can be created in the editing process is something I focused on improving this year. All in all, 2019 was a year to remember, and I can't wait to see what 2020 has in store for me and this team!
---
Jennifer Wood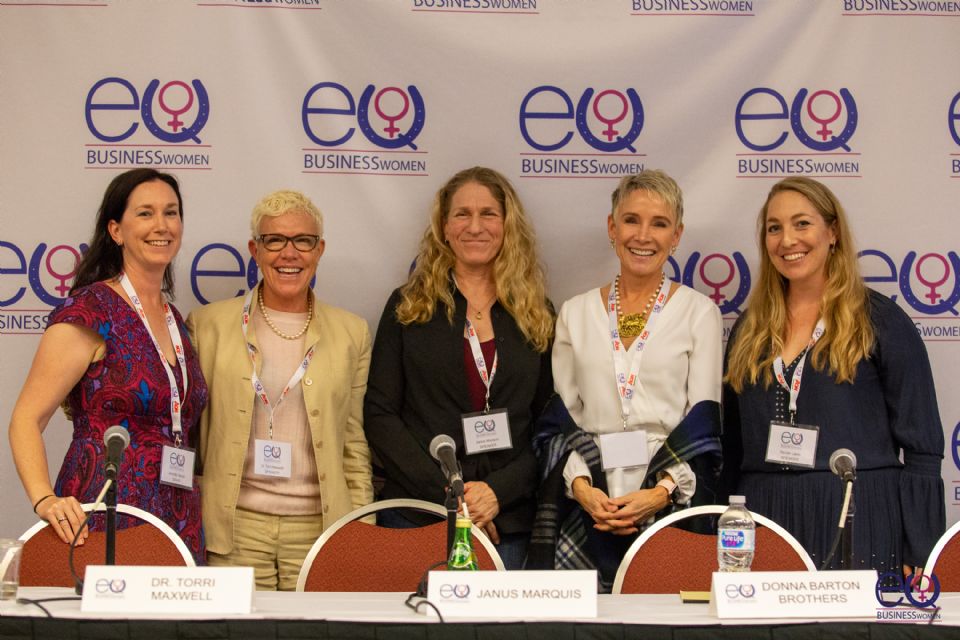 2019 was a year of growth - for me personally, and for Jump Media. My family welcomed our daughter, Eden Foncine, on November 1, so I spent most of the year preparing for her arrival and the past two months getting to know her. We also expanded Jump Media, with six new clients and two new employees. I organized the first Equestrian Businesswomen Summit and it was a gratifying success. I'm usually not one that enjoys change; I like the comfort of the known. But this year has shown me how good change can be and what can come of expanding horizons and being temporarily uncomfortable. I can't wait to see what 2020 brings!
---
Jennifer Ward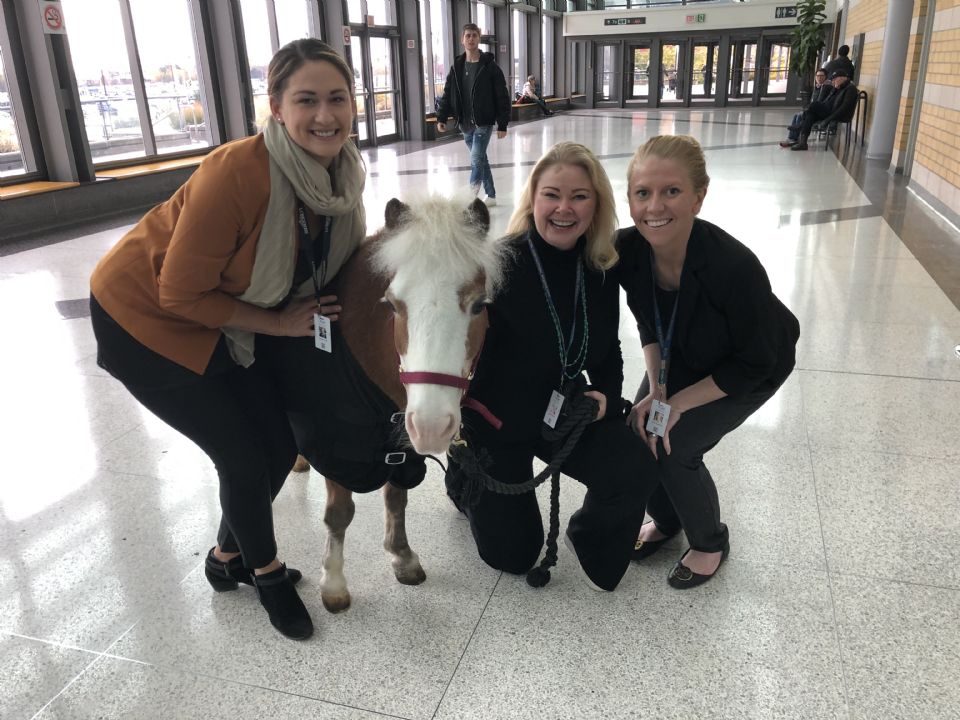 We travel to numerous horse shows providing PR services throughout the year and save the best for last with Toronto's iconic Royal Agricultural Winter Fair. As the saying goes, "the country comes to the city" each November. A diverse display of horse sport draws sold-out crowds, with this year's Royal Horse Show made all the more special with the triumphant return of Canadian Olympic champion Eric Lamaze in what was likely to be the final Royal appearance of his storied career. In addition to showcasing the best of the best in equestrian, The Royal features everything from sheep, goats, and cows to intricate butter sculptures, great shopping, and food choices ranging from the beloved potato rosti to the irresistible apple dumplings and oversized cinnamon buns. My favorite moment of 2019 with the Jump Media team? Why, getting to hang out with Lil' Ben, of course!
---
Bridget Meehan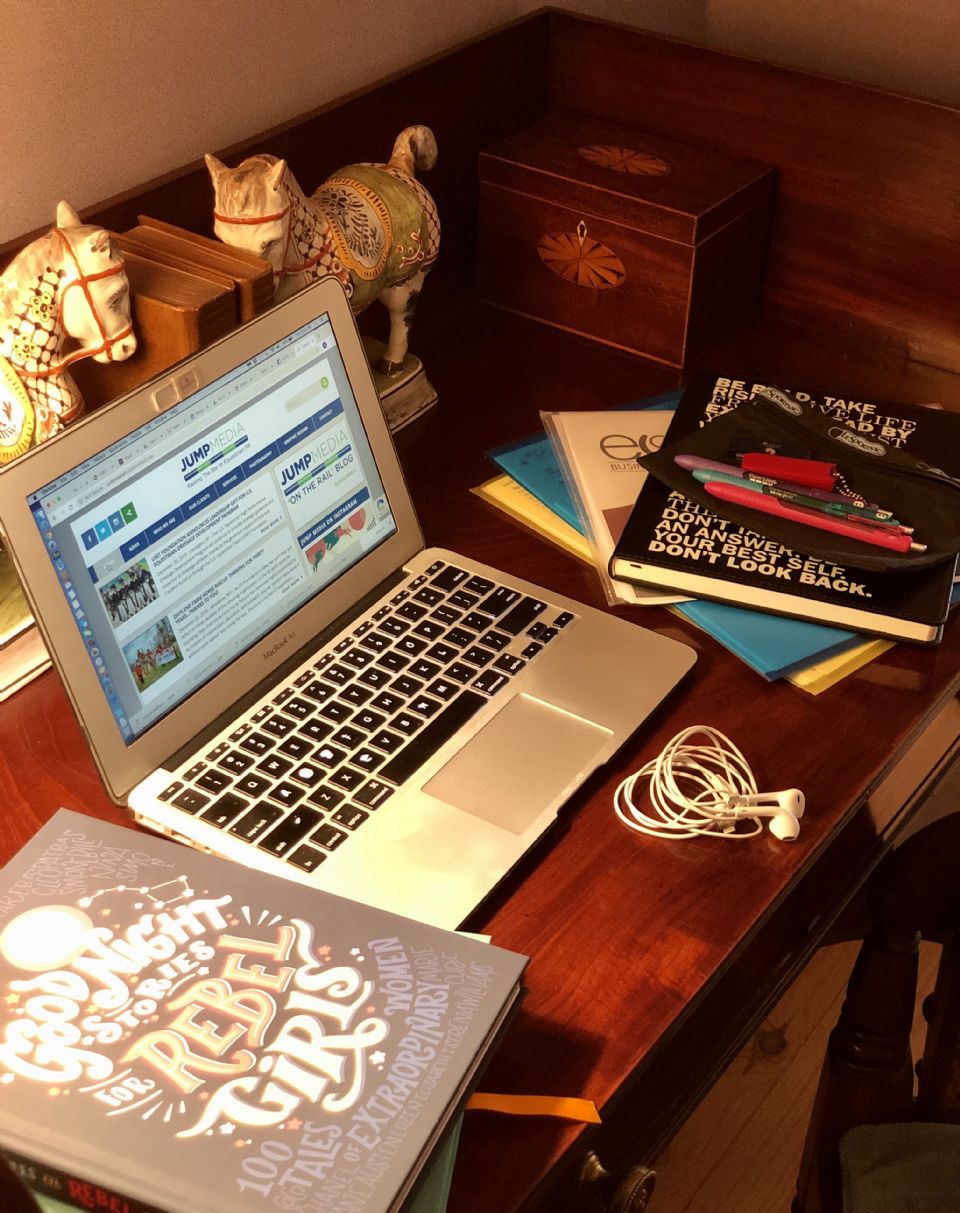 One of my goals this year was to pay more attention to what balance means in my life, and my year-end decision to join the fantastic group of professionals at Jump Media has proven to be a great first step in the right direction.

It's only been a few weeks so far, but I am thrilled to be working in a role where I can help a hard-working team thrive, a stellar group of clients reach their goals and a successful business grow. All while still finding time for my family, something that often eluded me in the past.

Some say the key to keeping your balance is knowing when you've lost it, and I'm grateful to be able to look back on 2019 knowing what was lost is now found. Now, here's to keeping it real in 2020!