Media Advisory: Ottawa Equestrian Tournaments Press Conference
July 8, 2019 - Ottawa, ON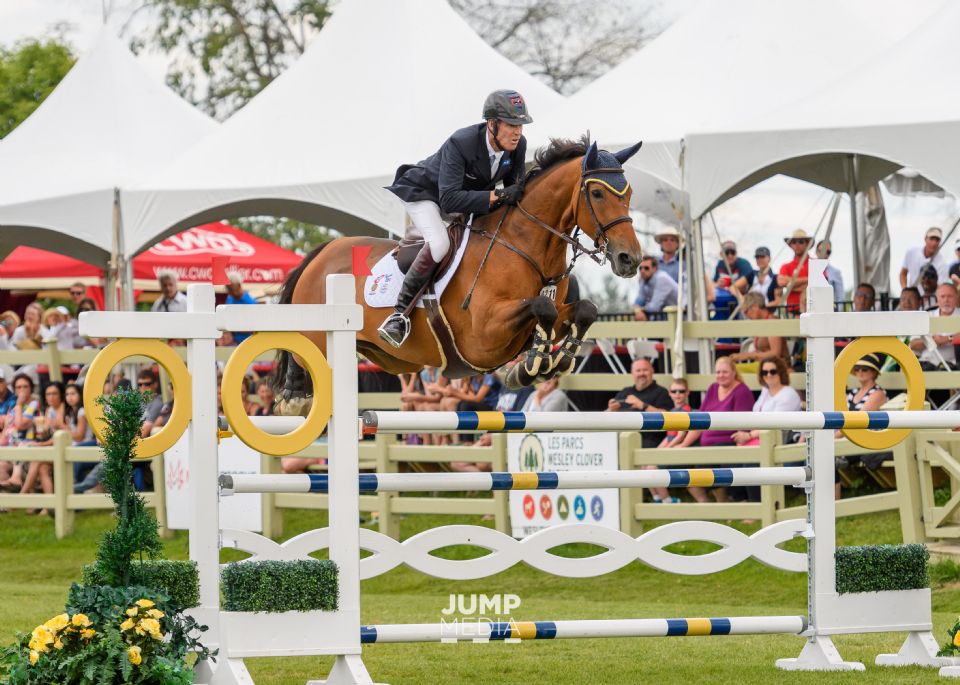 Ten-time Canadian Olympian Ian Millar of Perth, ON, competing at Wesley Clover Parks.
Photo by Jump Media
The two-week Ottawa Equestrian Tournaments will host a press conference at 12 noon on Wednesday, July 10, opening day of the fifth annual international show jumping tournament at Wesley Clover Parks in Ottawa, ON.
Who: Catherine Callary, Vice President, Destination Development, Ottawa Tourism
Marjolaine Hudon, Regional President, RBC
Sir Terry Matthews, Founder and Chairman of Wesley Clover Corporation
Ian Millar, 10-time Canadian Olympian
Karen Sparks, Executive Director of Wesley Clover Parks
What: Press Conference for Ottawa Equestrian Tournaments
running July 10-14 and July 17-21, 2019
When: 12 noon, Wednesday, July 10, 2019
Where: The Capital Tent, presented by Ottawa Tourism, overlooking the Grand Prix field
Wesley Clover Parks
401 Corkstown Road (off the Moodie Drive exit on the 417)
Please RSVP to Jennifer Ward, cell 613 292-5439 or jward@jumpmediallc.com.
For more information on the Ottawa Equestrian Tournaments, please visit www.ottawaequestriantournaments.com.
- 30 -